Why I've been relatively quiet about Trump and Women's March on Washington.
Truth be told, I've been mostly silent in the run up to the U.S. election and the aftermath.
In the beginning, I didn't think there was a flying chance in hell that "The Donald", purveyor of verbal diarrhea and questionable values, could ever really become President of the United States. The mere thought was laughable and scoff-worthy, as ridiculous as his hairstyle. 
So implausible was the notion that this caricature was a viable candidate for the presidency that he occupied little space in my life or conversations.  At most he was accorded a wisecrack, a snicker, or a share of derogatory meme in his honour in my Facebook timeline.
And then…. he was elected.
And, suddenly, swiftly, sharply, the joke was on people like me.
That someone who lies (or, erm, presents "alternative facts"), continually spews hate, endorses violence (especially against women), rallies against the First Amendment, and even lacks knowledge about the workings of the American political system, can be elected as President of the United States is appalling.
I've been shocked into silence, and three plus months post election I'm still in disbelief. But that's not what I wanted to talk about today.
What I wanted to address, rather, are the various Women's Marches that took place around the world this past weekend. A campaign of protest directed toward Trump and his allies' rhetoric of misogyny saw the assembly of women in public spaces worldwide this Saturday, the largest group taking up residence in America's capital.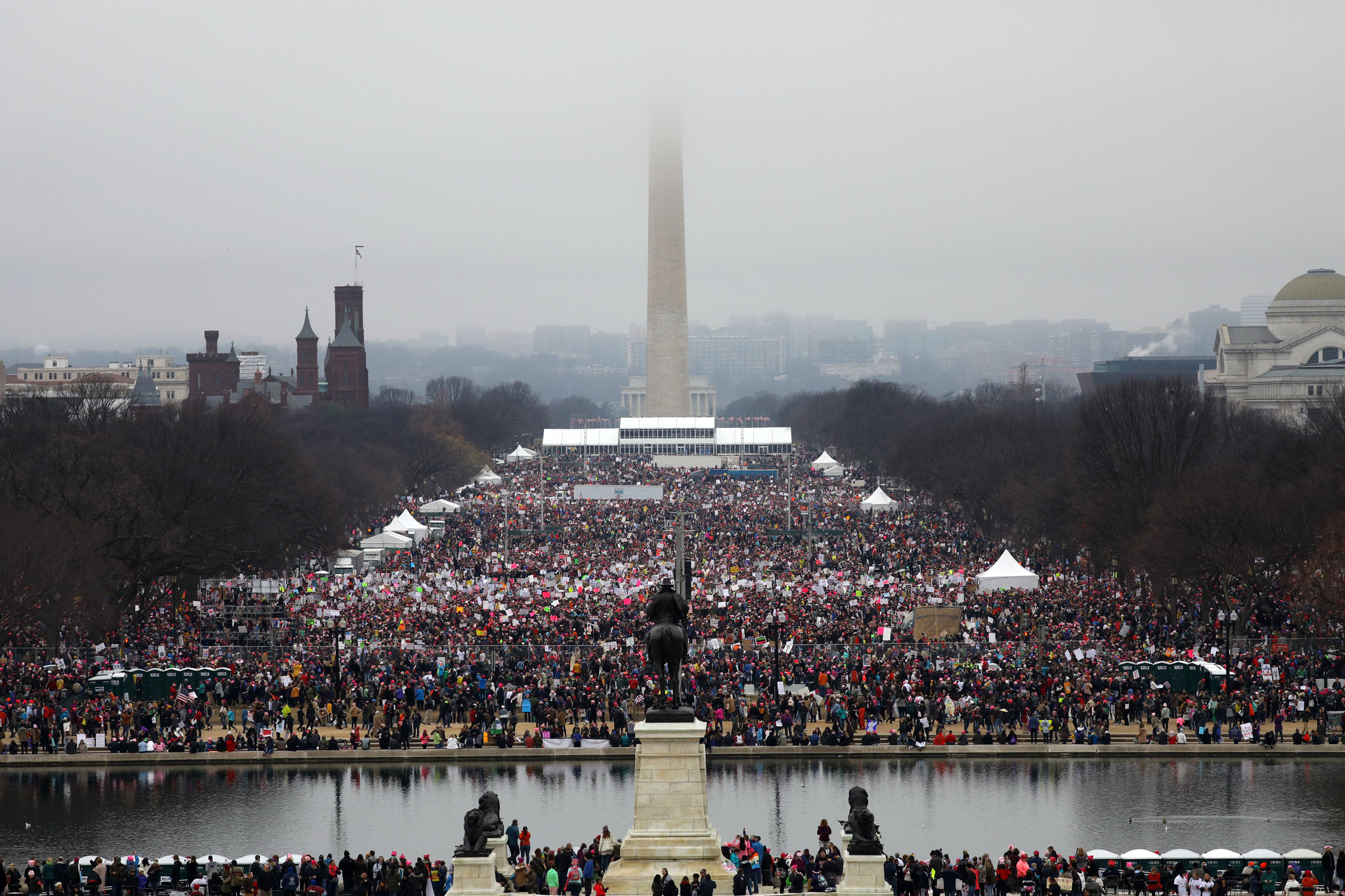 The Women's March on Washington reportedly drew crowds of over half a million people, the vast majority of them purported feminists. Similar, smaller marches from Mexico City to Sydney brought the total number of participants up to over two million.
It was an incredible show of solidarity, sure.
But the truth is that I am conflicted, for a couple of reasons.
For, while feminism is the advocacy of women's rights on the basis of the equality of the sexes, mainstream feminism has long been devoid of intersectionality. Instead, it prioritizes the needs of women who are White, middle-class, heterosexual, cisgender, educated and able-bodied.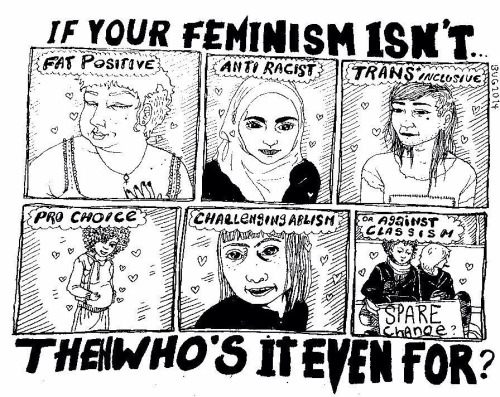 This narrow brand of feminism by and large doesn't cater to or include the vast majority of women of colour (WOC), and while the Women's March on Washington purports to fight for racial equality, immigration reform, and LGBTQIA and disability rights, I can't still help but think that after all the fanfare of the march dies down, the legacy of White feminism will continue to prosper (and would have in fact been bolstered by WOCs support and participation).
What's more, 52 percent of White women who voted cast their ballot for Trump, while only 4% of Black women and 25% of Latinx women voted for him. To be frank, we're in this position because of White women (and White men– 62% of voters in this demographic voted Trump).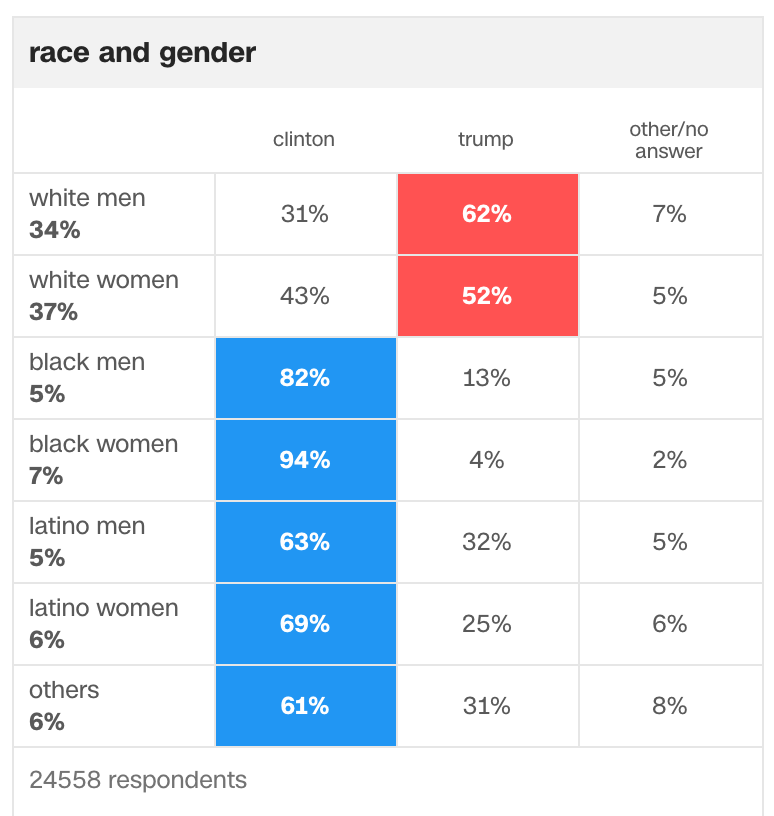 So it feels weird and wrong to march alongside women who often fail to consider (or simply don't give a hoot about) issues that affect people like myself on a daily basis.
I mean, how can I be expected to forward an agenda that I'm not really a part of? It feels hard to fight someone else's fight, and I'm not alone in this feeling. WOC writer and editor Jamilah Lemieux penned an excellent piece on why she skipped the Women's March on Washington and I found myself nodding along in agreement as I inhaled her poetry.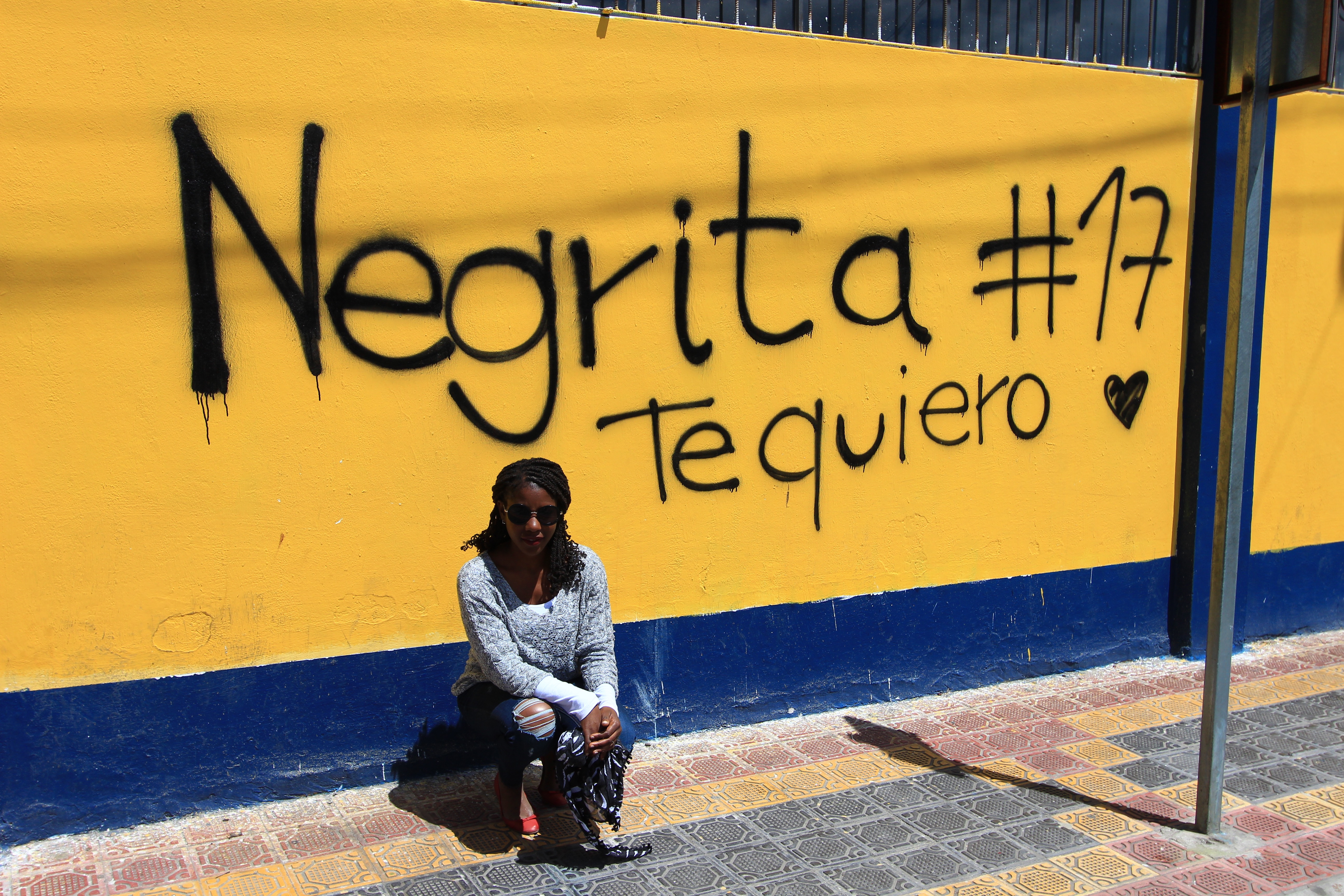 Furthermore, it feels even weirder and "wrong-er" to march alongside women who are willing to protest with strangers, but are unwilling to have much-needed conversations with their family members.
Because, while on a macro level these marches create an impact, positive change simply won't be sustainable if those difficult conversations with the Trumpers and other bigots among us (especially the ones we sleep beside or sit across the kitchen table from) aren't being had. (But let me ask before I assume– are these conversations being had?)
In my mind, to be silent in the face of hate, injustice, and inequality is to be complicit. Even if the offender is a partner, friend, or family member. Even if that is not your (or their) intention.
I also worry about the bandwagoners for whom the march/renewed interest in women's issues is a fad, novelty, or simply fodder for a social media status or share.  Creating awareness is important, sure.  Participating is important also. But, again, sustainable, long term change requires more than parading around the National Mall in a cute pink pussy hat or posting woeful statuses on Facebook or Twitter.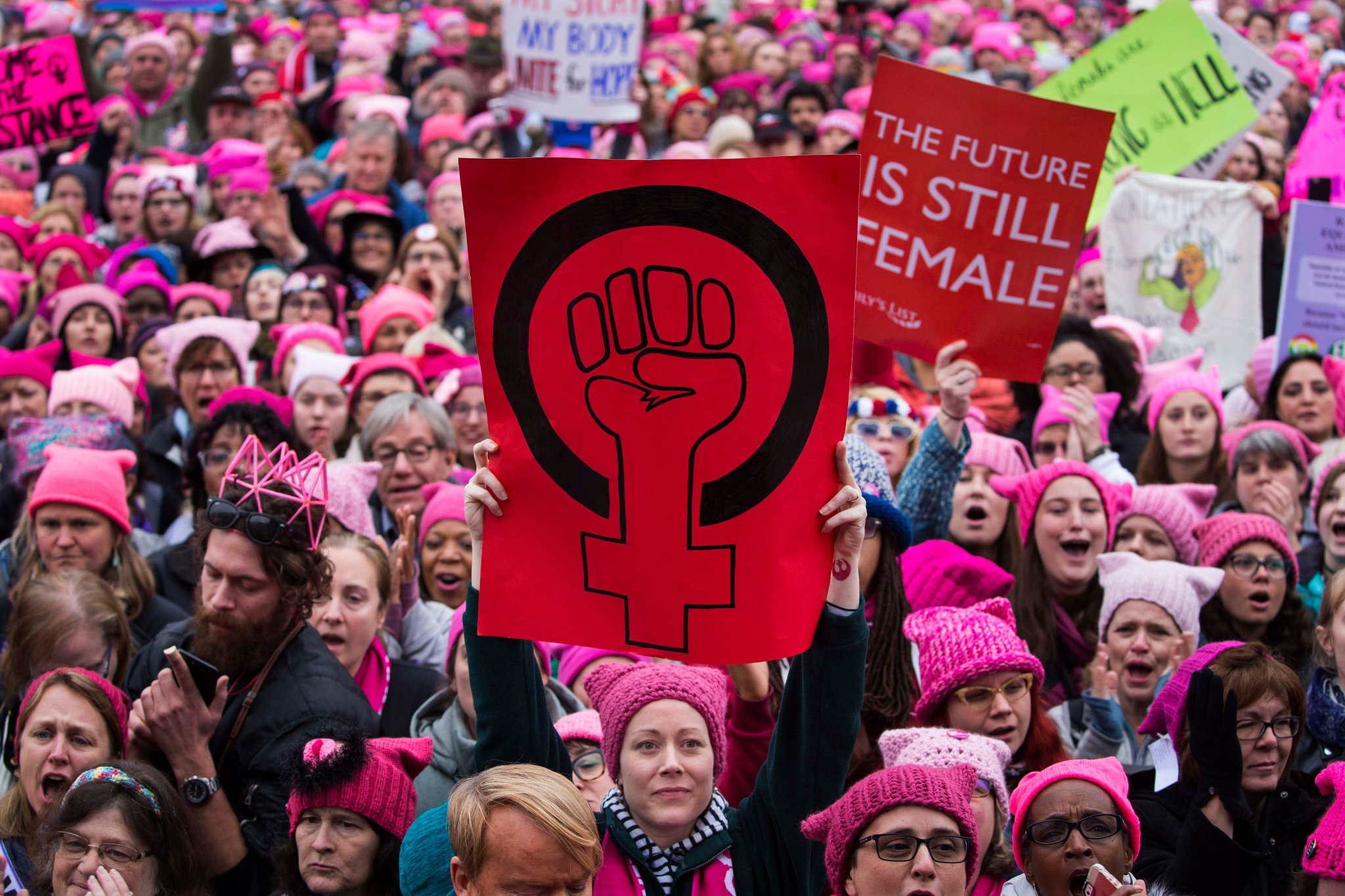 Don't get me wrong. I think the impetus behind the marches around the world is heartwarming and well-intentioned.  I also think that big displays and large scale protests are important.  They spark much-needed dialogue and provide a visual reminder of solidarity against a common ill or scourge.
But for long term change to occur, efforts on a smaller scale are not only necessary, but critical.
Unsure of how to mobilize now that the marches are over? I came across this practical, yet eloquently written post by Brittany T. Oliver on how to proceed.
According to her, the question we should be asking ourselves now is: "What will you commit to doing after the marches?" 
It's one that I will continue to ponder as I try to balance my desire to affect real change with my need to prioritize self-care.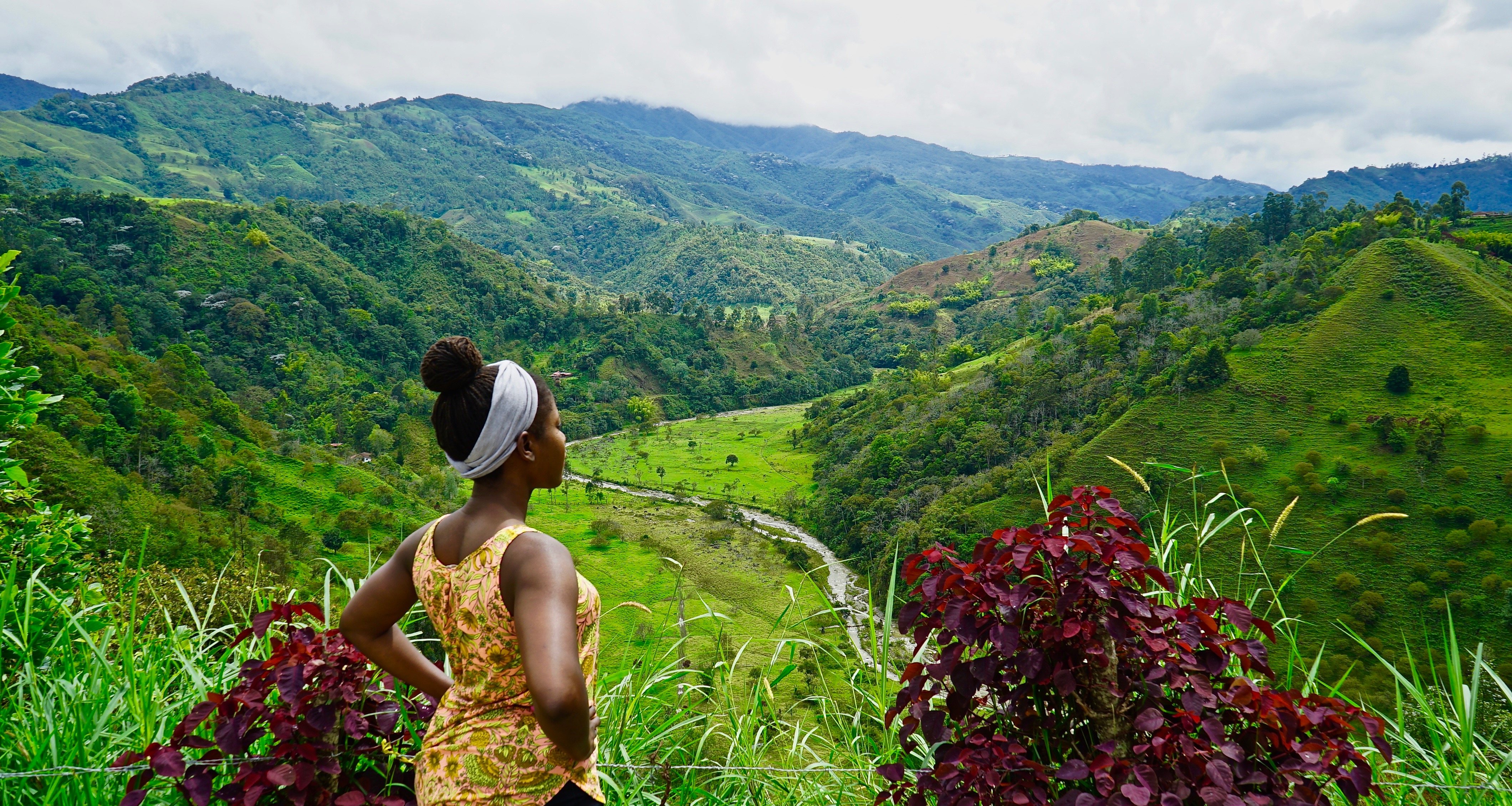 And so, I'm examining 2017 and the long road of Trump's presidency with a curious eye and a note of despondency.  But I'm trying to rally and stay positive. For, the only thing that is constant is change.  And only time will tell whether that change will be largely positive or negative.
What feelings do you have about the Trump administration and the recent women's marches? If you are a active feminist, what will you do not that the marches are complete? And does anyone feel conflicted about the marches like I do?