Shopping and spas and sunset cruises, oh my! I recently spent a weekend in Greater Williamsburg, Virginia with a girlfriend and enjoyed experiencing a different side of one of America's most historic areas comprised of Williamsburg, Yorktown and Jamestowne.  Here's why I think a weekend in Williamsburg is great for a girls' trip, as well as things to do on your girls' getaway!
My recent weekend in Greater Williamsburg, Virginia is a prime example of why I love living in the U.S.:  it's wonderful being able to take advantage of the ample opportunities to explore the country I now call home. Because here's the thing: despite being born and raised in nearby Canada, my travels to the U.S. were pretty limited growing up.  While road trips across the border with my parents were fairly frequent, they were typically to the same three to four places: Buffalo to go shopping at the outlet stores (especially when the Canadian dollar was stronger), and New York City, Miami, or Washington, DC to visit family.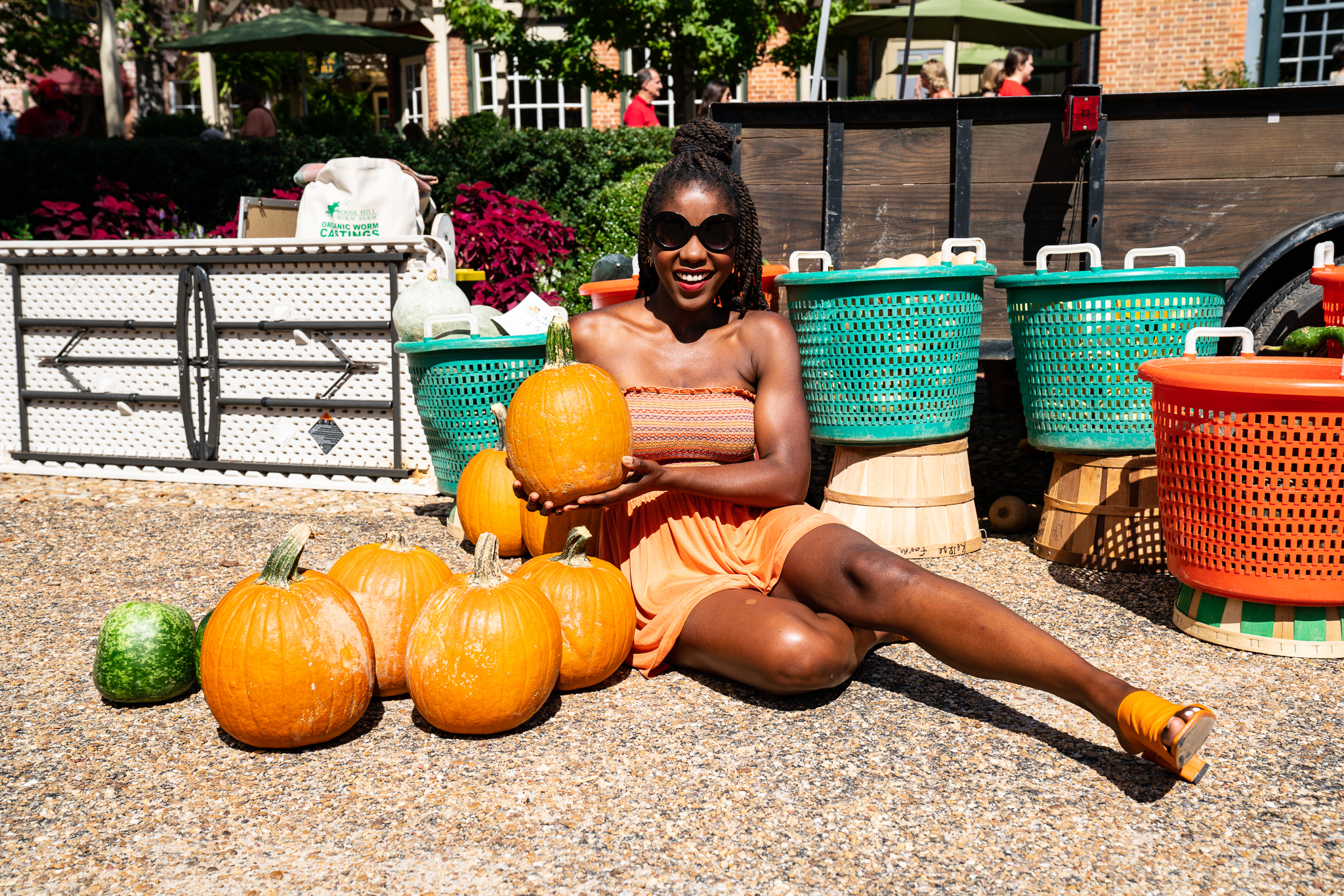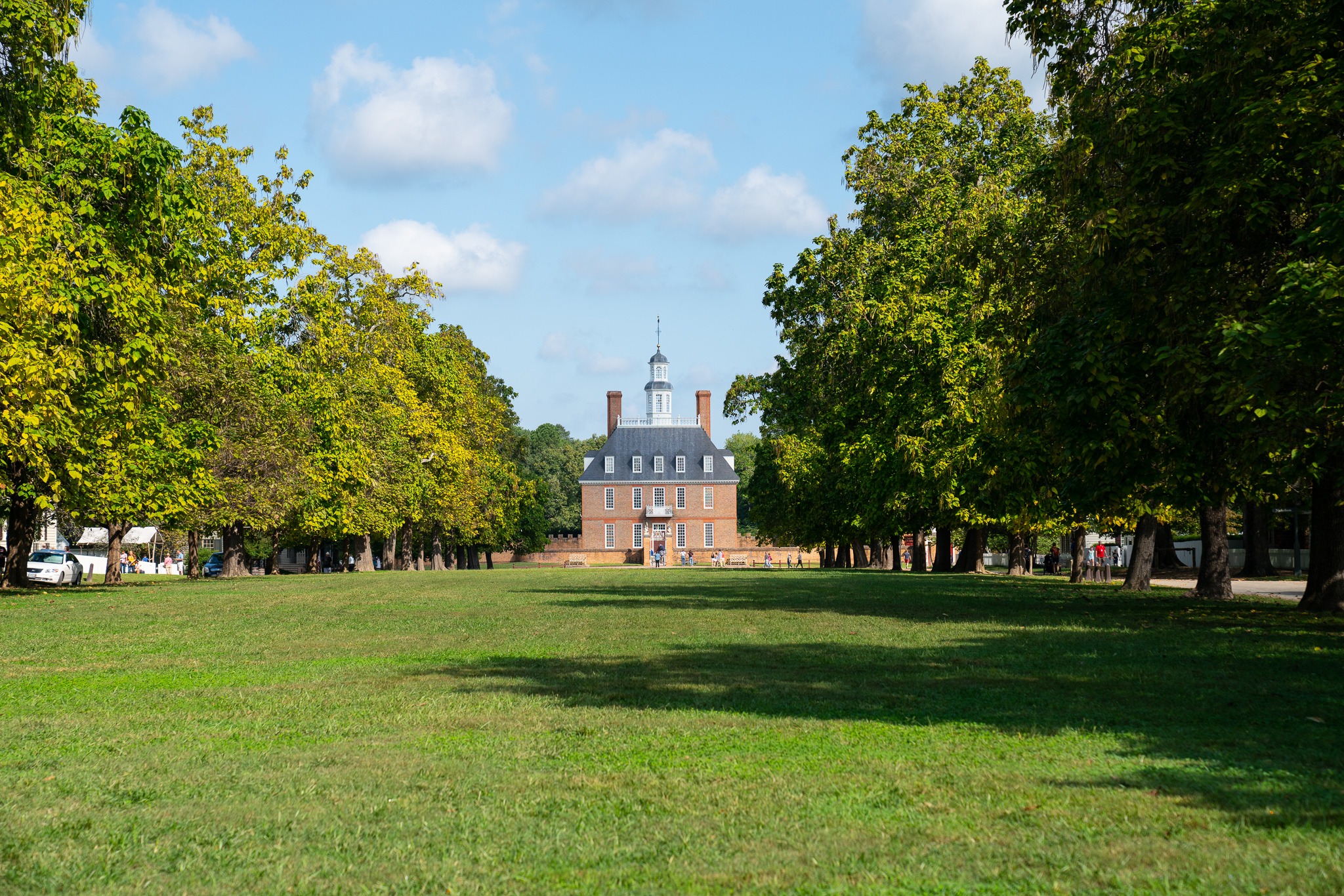 Now that I live in The Big Apple, I've been playing catch up, taking advantage of my strategic location to explore the U.S. one city at a time.  Living within a 45 minute drive of three airports (LaGuardia, JFK, and Newark) means that at least one weekend a month I'm away exploring different pockets of 'Merica: this year alone I've travelled to the South, to the east and west coasts, and even to the Midwest!  
View this post on Instagram
In Savannah, Georgia, earlier on this year
Given this, you can understand why, when I got invited to spend the weekend in Greater Williamsburg, Virginia by the tourism board, I jumped at chance to explore yet another U.S. city (and a new state– I've never been to Virginia before)!  The invite was made all the more enticing when I learned that I'd get to experience this weekend in Greater Williamsburg with my blogger gal pal, Adventurous Kate. For, despite having known each other for over 6 years, and even having crossed paths in a few different countries (England, Thailand, Hong Kong, and the USA at last count), we've never actually travelled together.  Score!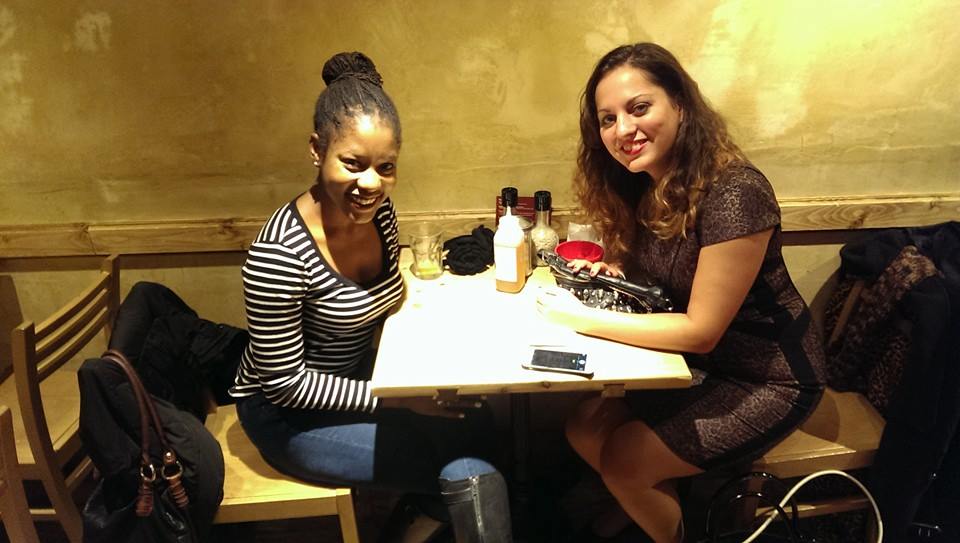 Ask most Americans what comes to mind when they think of Greater Williamsburg, Virginia and I guarantee that at least 90% would say something about museum visits, historical reenactments, and Busch Gardens.  It's true—Greater Williamsburg has a bit of a rep for being someplace you go for school field trips and "learning". While this isn't necessarily a bad thing (as a former educator I'm all for discovery and intellectual growth), the tourism board wanted Kate and I to showcase why Greater Williamsburg is also good option for a weekend girls' getaway. We were certainly up for the challenge!
So, without any further ado, here's why I think the area is a great choice for a girls getaway, as well as my suggestions for things to do during your weekend in Greater Williamsburg, Virginia. Because, as I discovered, the Greater Williamsburg area is so much more than its single story of well-preserved historic monuments and travel -themed amusement parks.
Things to do on your girls' weekend in Greater Williamsburg, Virginia
Catch up on girl chat over hot beverages in Williamsburg's many cafes
Turns out that Greater Williamsburg has loads of cafes, who'da thunk it?  From cute to cozy to trendy, you will not want for places to grab a latte or a sweet tea (and catch up on gossip).  AromasWorld is a popping breakfast spot downtown that serves up specialty coffees, omelettes as big as your head, and gourmet baked goods, while Blue Talon Bistro is chic French bistro whose picturesque pastries and interiors will have you continuously reaching for your camera. (Kate and I had a MAJOR 'gram session here, see evidence below.)  Culture Cafe— which was recommended to me by not one, but TWO people on the plane ride over to Greater Williamsburg–has an eclectic bohemian vibe, as well as a sizeable menu for the vegan/lacto-ovo crowd.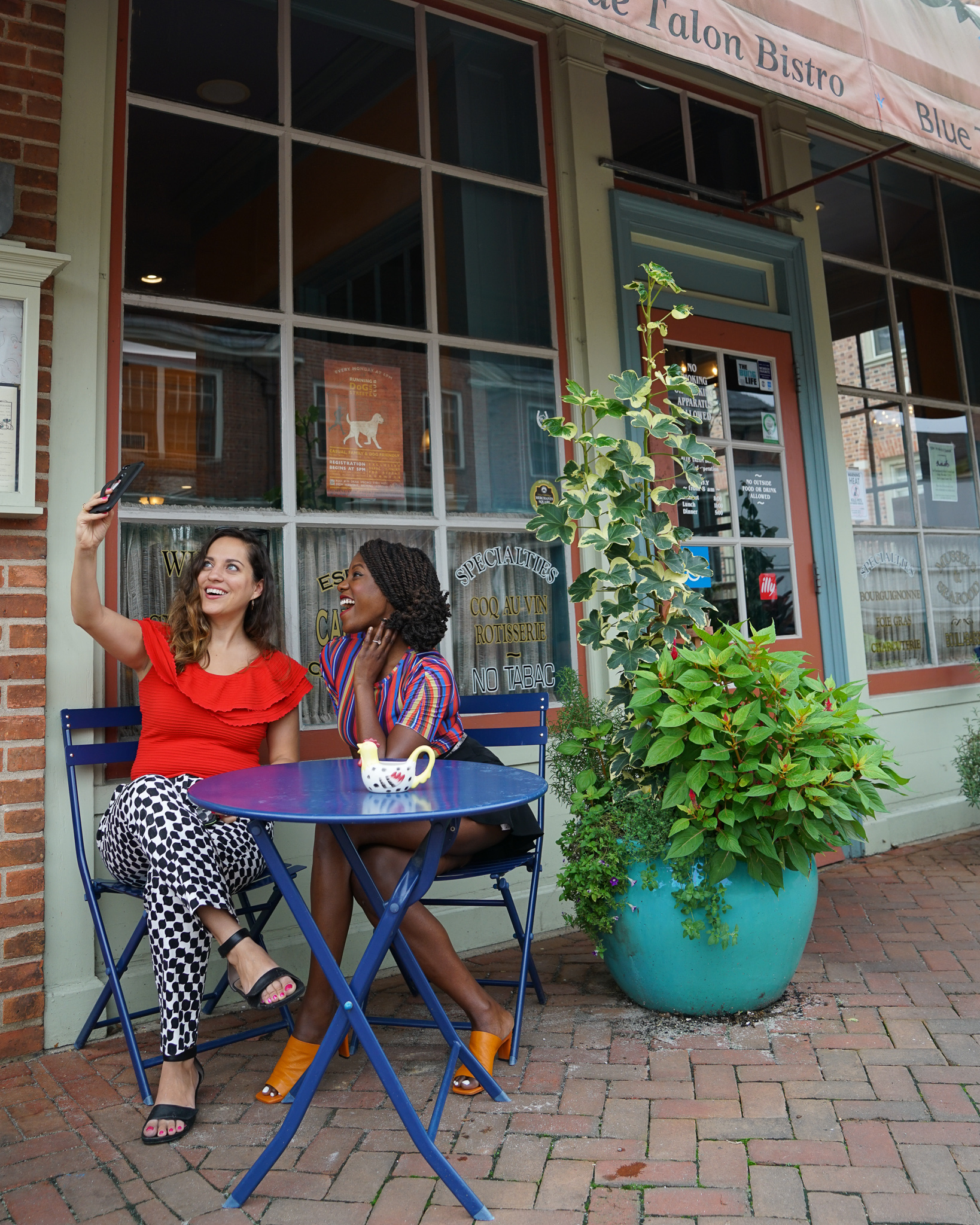 (Window) Shop till you drop in Greater Williamsburg's Merchants Square
Can you even call it a girls' weekend if there's no shopping?  Located right beside the Colonial Williamsburg historic area, this retail village has over 40 outlets in which you can browse or buy. What I liked most about this area was the lack of big brands or big box retailers– it made the shopping experience feel quaint and special!  Of course, I must shout out The Christmas Shop, which sells specialty Christmas merchandise and is open ALL YEAR ROUND, ensuring that it's NEVER too early to get into the yuletide spirit!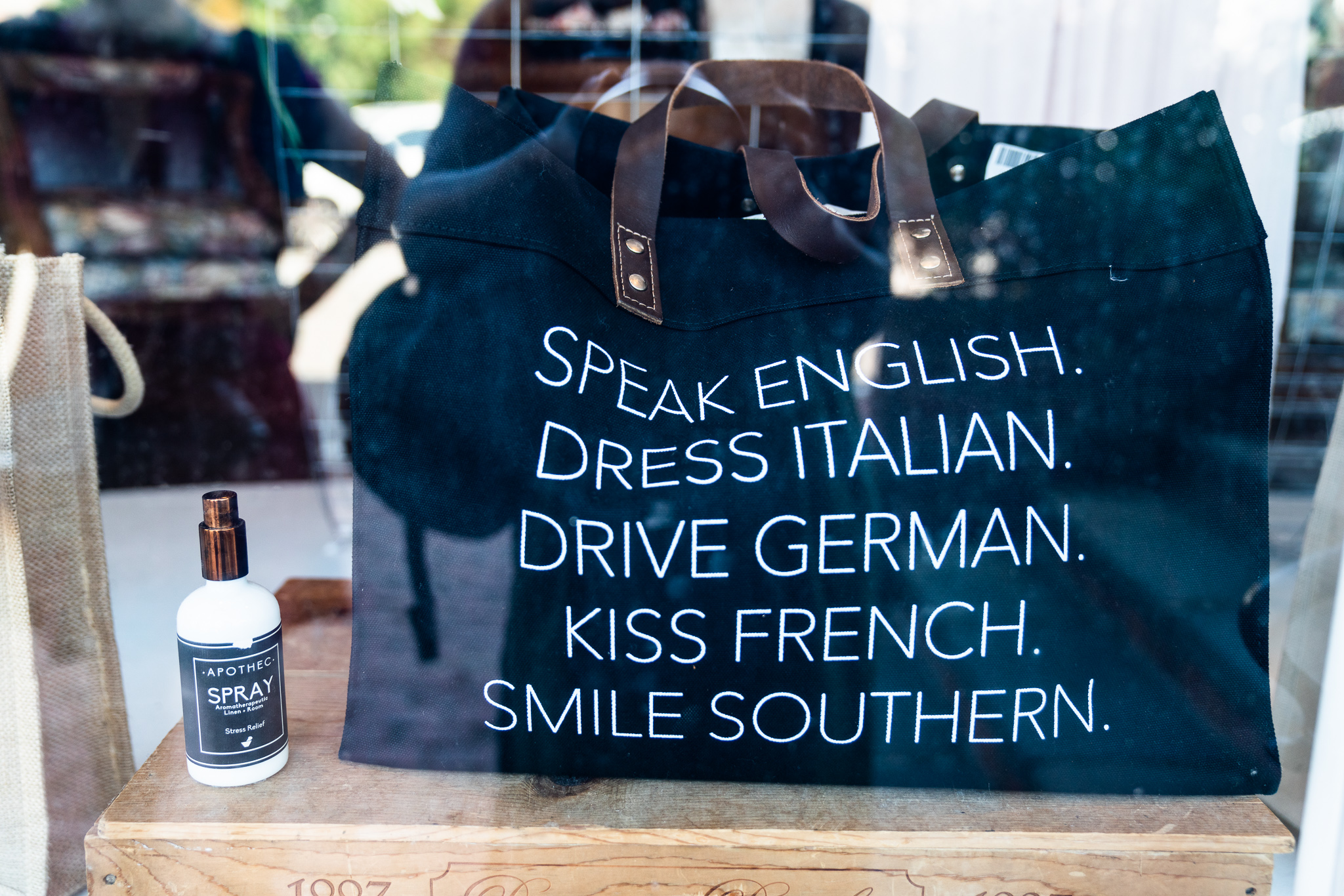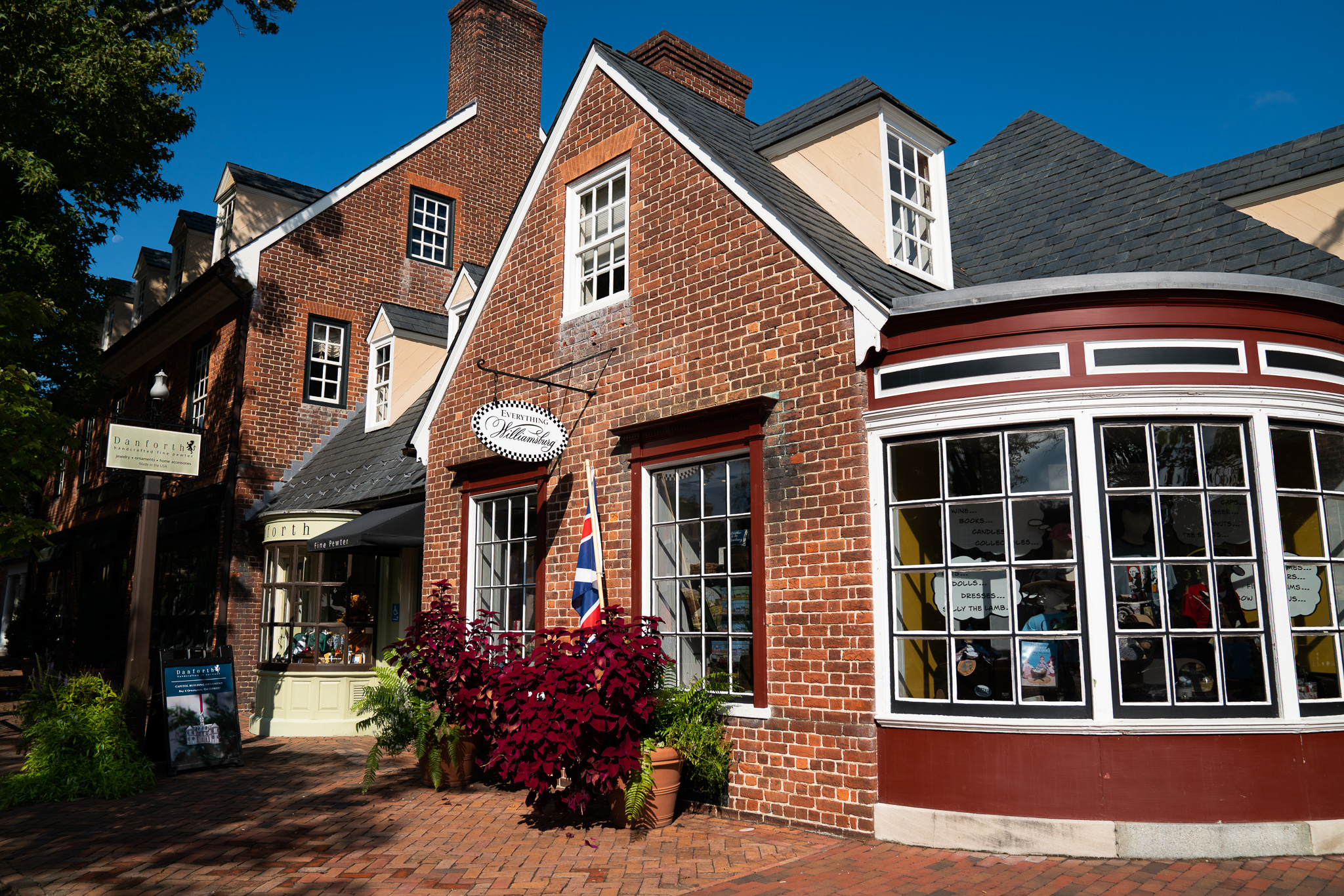 Get your Drink on along the Williamsburg Tasting Trail
All that shopping (and lugging around your resulting purchases) is bound to make a gal hungry and thirsty, amirite?! The Williamsburg Tasting Trail is a carefully curated list of breweries, wineries, and dining venues serving up the best handcrafted alcoholic beverages in the Greater Williamsburg area.  But no worries, even if you're not a drinker (like me!) there are still plenty non-alcohol drinks you can try. Most spots on the trail are also found in restaurants, so while you may not be dranking (yes, that's not a typo, I meant to write drAnking), you can certainly throw down when it comes to food. Kate and I raised glasses at the Gabriel Archer Tavern (located on the premises of the Williamsburg Winery) as well as at the Amber Ox. No matter what you do, be sure to imbibe responsibly and allocate a designated driver before you bottoms up!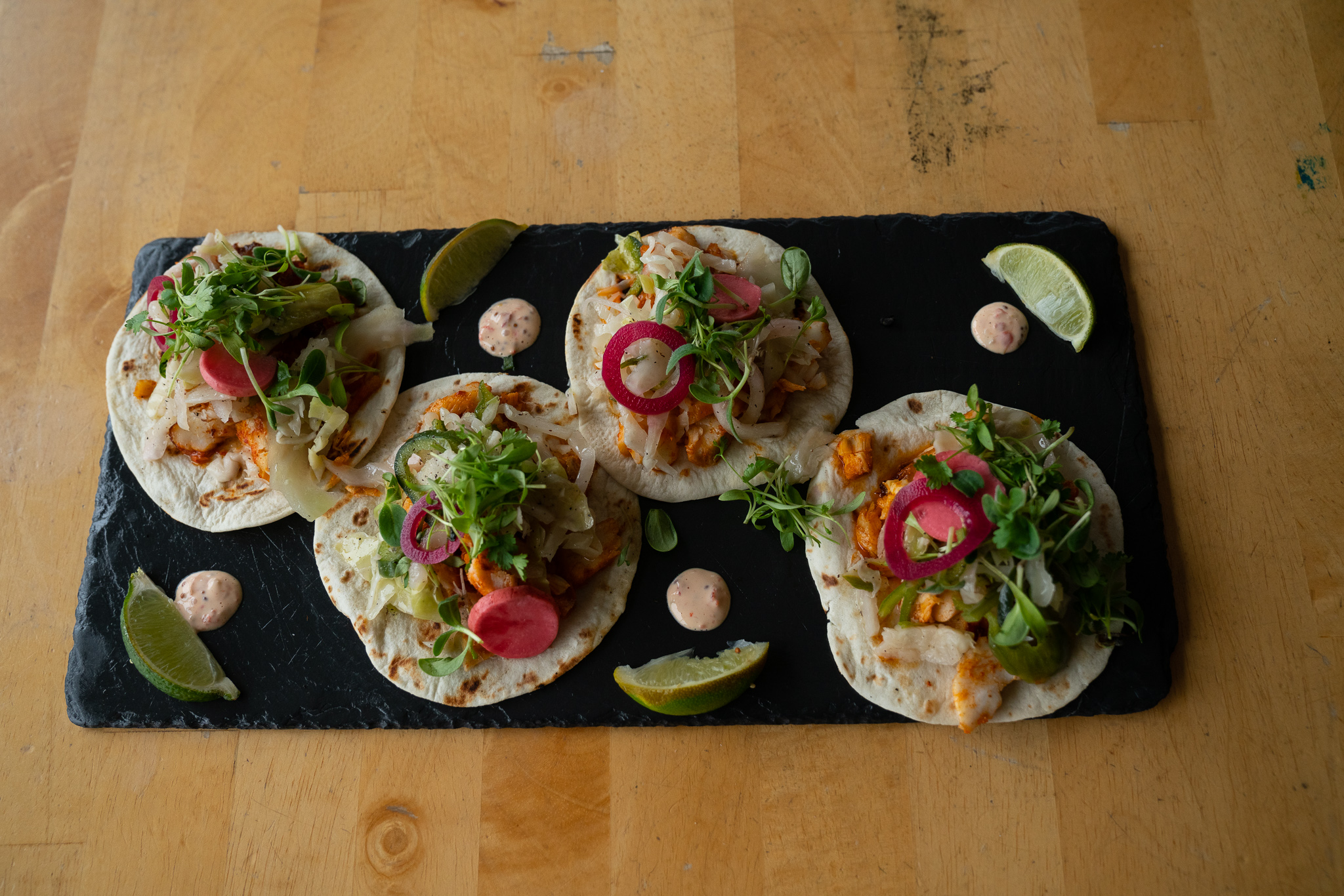 Get dolled up and have a fancy dinner at the Williamsburg Inn
I'm all about the "bougie" dining experiences, so getting to eat at the Williamsburg Inn's swanky Rockefeller Room was a real treat!  First of all, the premises are nothing short of stunning (the rolling green grounds of the Inn make me want to get married all over again as they would be the perfect wedding venue) and the interiors of the restaurant itself are at once classy and opulent.  But beyond the decor, the food is top notch. Kate and I tucked into the 6-course Virginia Heritage Tasting Menu, designed to highlight the best of the state's crop and cuisine, often with a contemporary twist. Each course was presented more impressively than the next and I left feeling more than satisfied.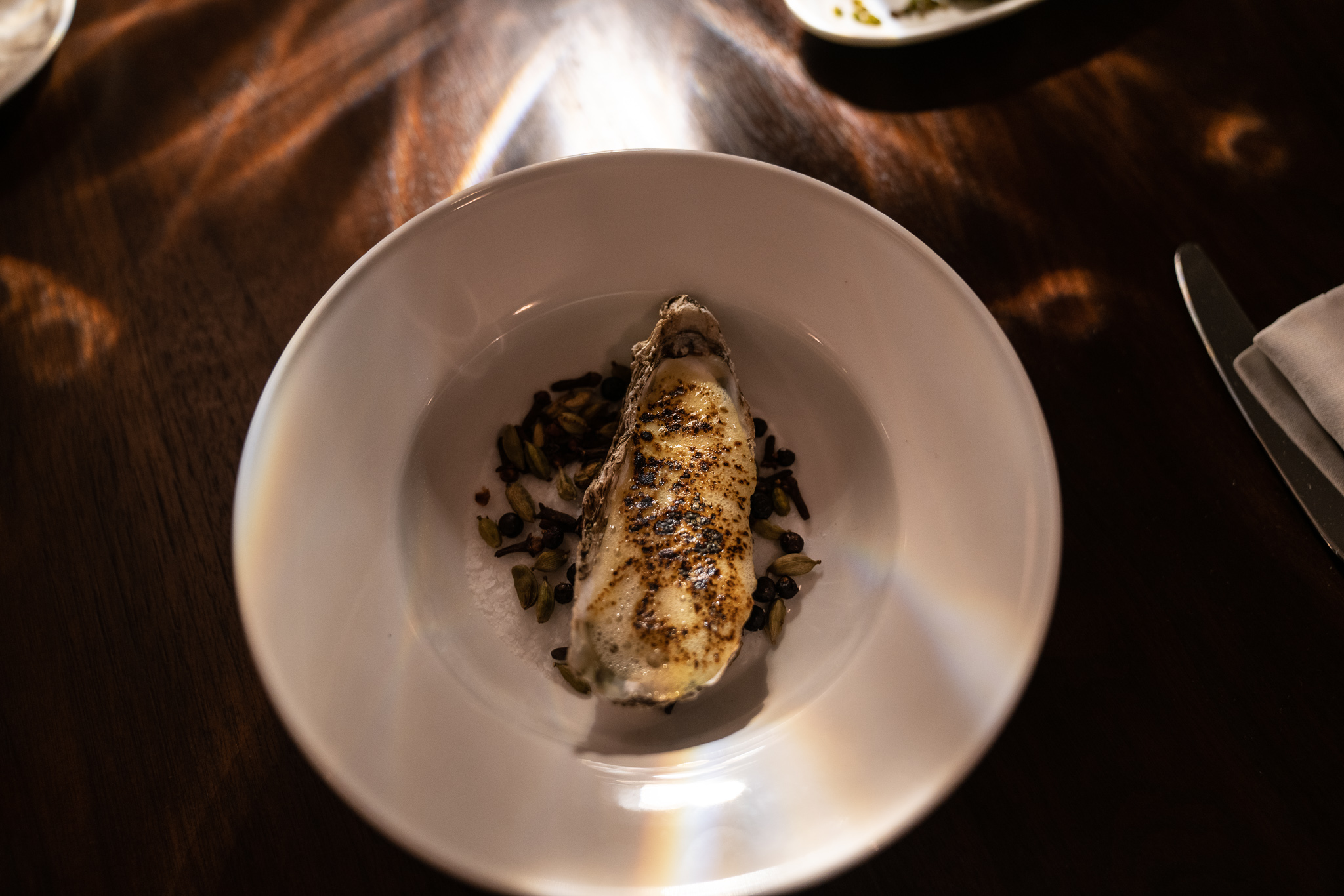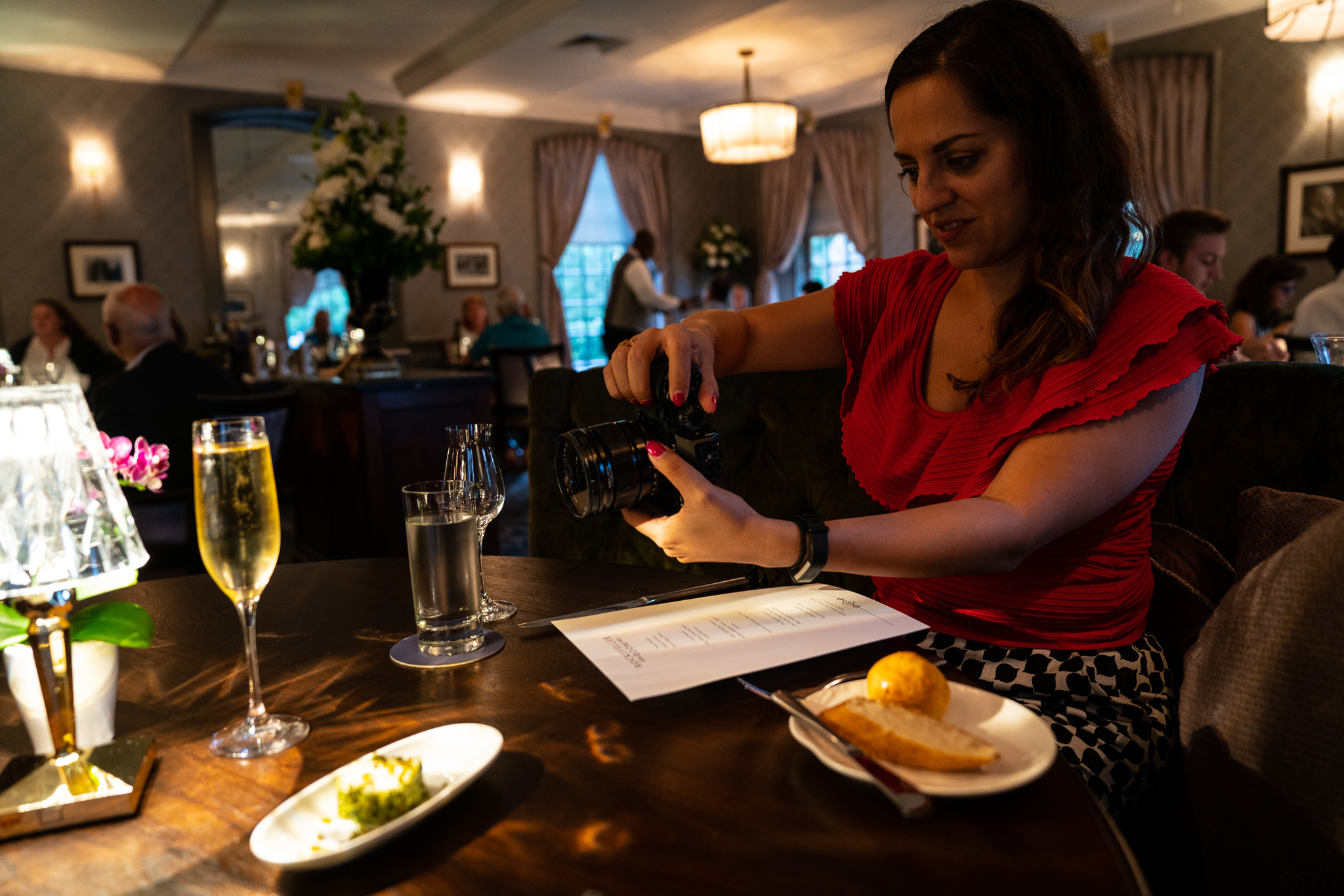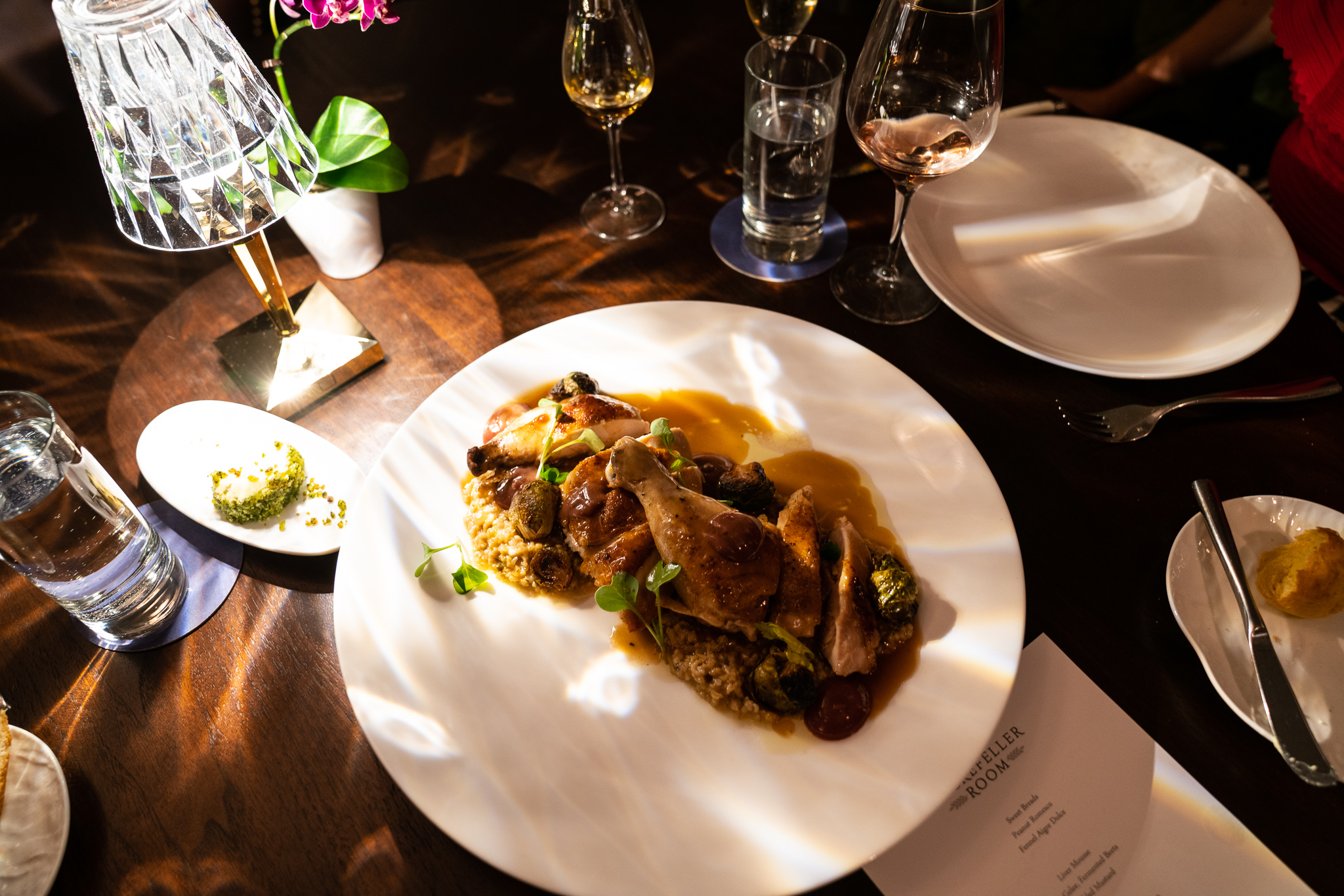 Get Physical on Yorktown Beach
I always love getting an exercise session in whether I'm travelling solo or in a group, so jumped at the opportunity to explore Historic Yorktown on two wheels with Kate.  This jaunt was made all the more appealing since we got to ride along the beach! The 2-acre public beachfront is well paved and the rental shop, which also doubles as a Segway tour company, is located right next to the boardwalk.  Make sure to hit up Patriot Tours and Provisions and tell them we sent you!  If you're more of a water baby, the shop also rents kayaks.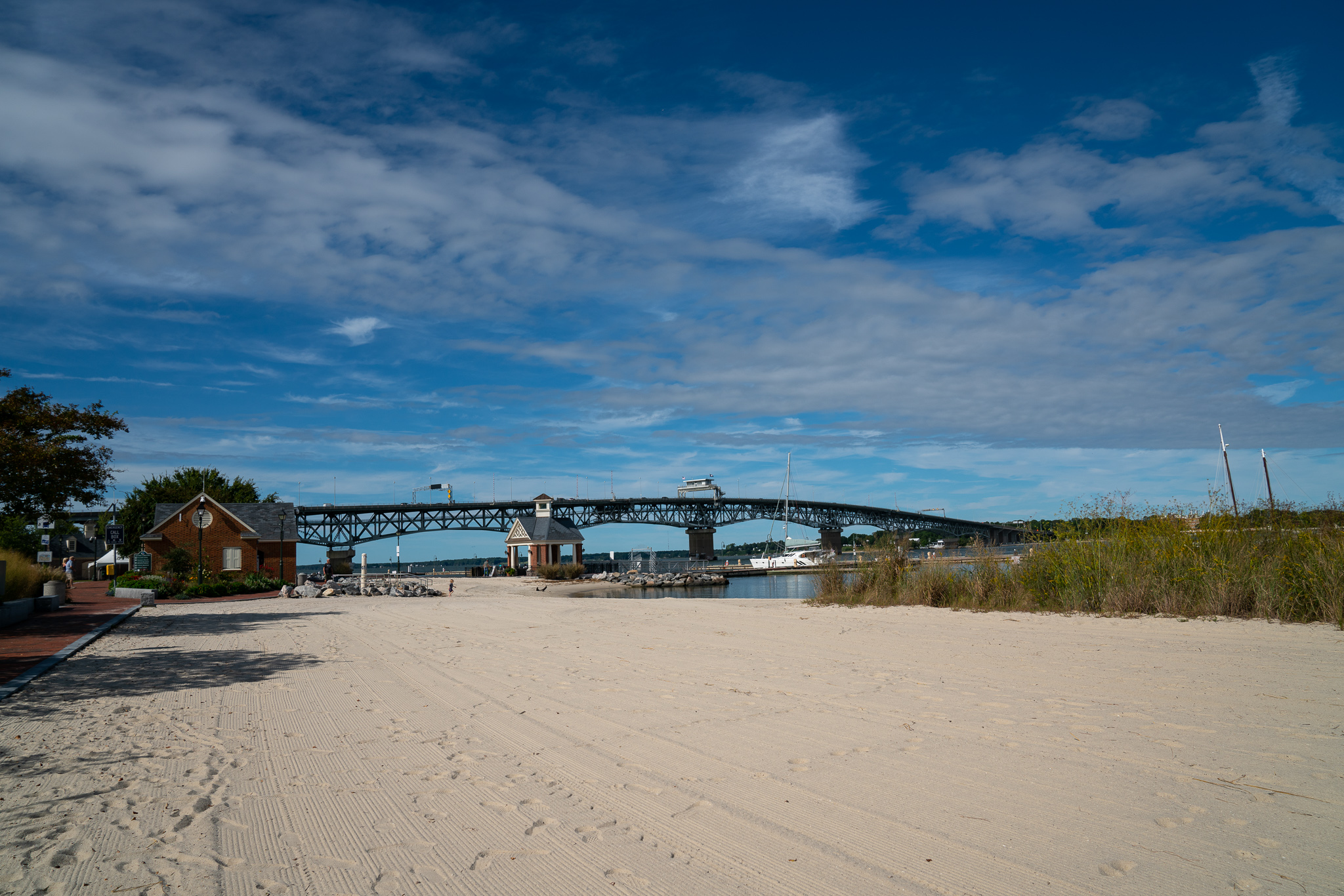 View this post on Instagram

Raise your hand if life is WHEELIE good right now!
Do a Sunset Cruise on the Jamestown Discovery
With its position right on the water, a boat ride is must during your weekend in greater Williamsburg.  Kate and I topped off a long day of exploring with a sunset cruise on the Jamestown Discovery and I have to say– it was exquisite from beginning to end.  Not only were our captain and fellow passengers lovely (we were all practically besties by the end of the cruise), we were gifted by the most breathtaking sunset I've seen all year.  If that weren't enough, the captain had the BEST mix-tape of 80s contemporary music, so we were serenaded by the sweet sounds of artists like Lionel Richie and Toto for the duration of our journey.  I'm telling you, if you haven't sailed the high seas while "All Night Long" blasts in the background, you haven't LIVED!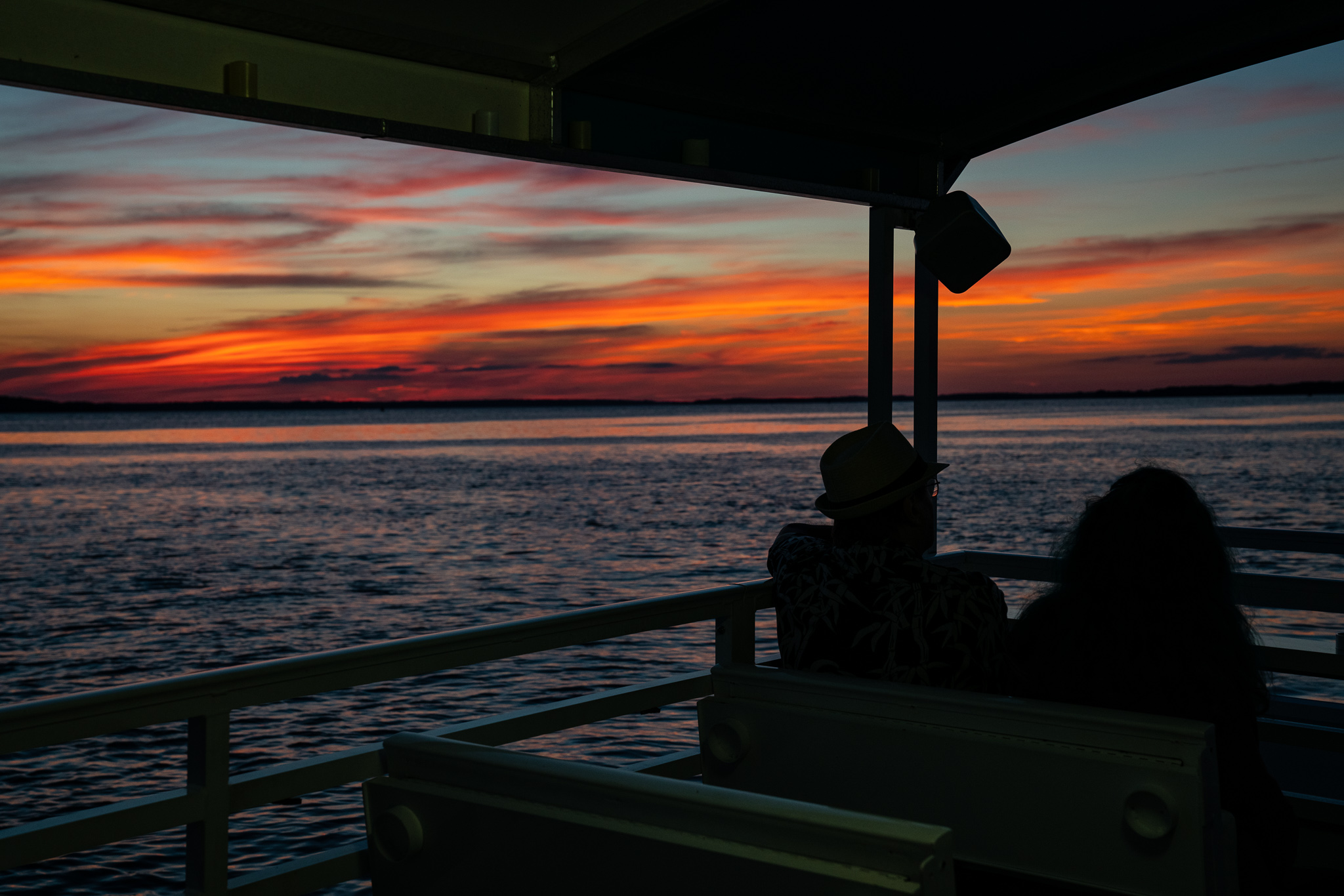 Satisfy your Sweet Tooth with a Chocolate Tasting
Who says stuffing yourself with chocolate can't be educational?  If a big fancy multi-course dinner ain't your thing, the Williamsburg Inn also offers a chocolate tasting workshop.  While I'm not a big fan of chocolate, I enjoyed learning about the history of chocolate production in the Americas during this hour-long workshop.  There are 8 chocolate samples to be had, which is just enough to fill the hunger gap without making you feel guilty and overstuffed.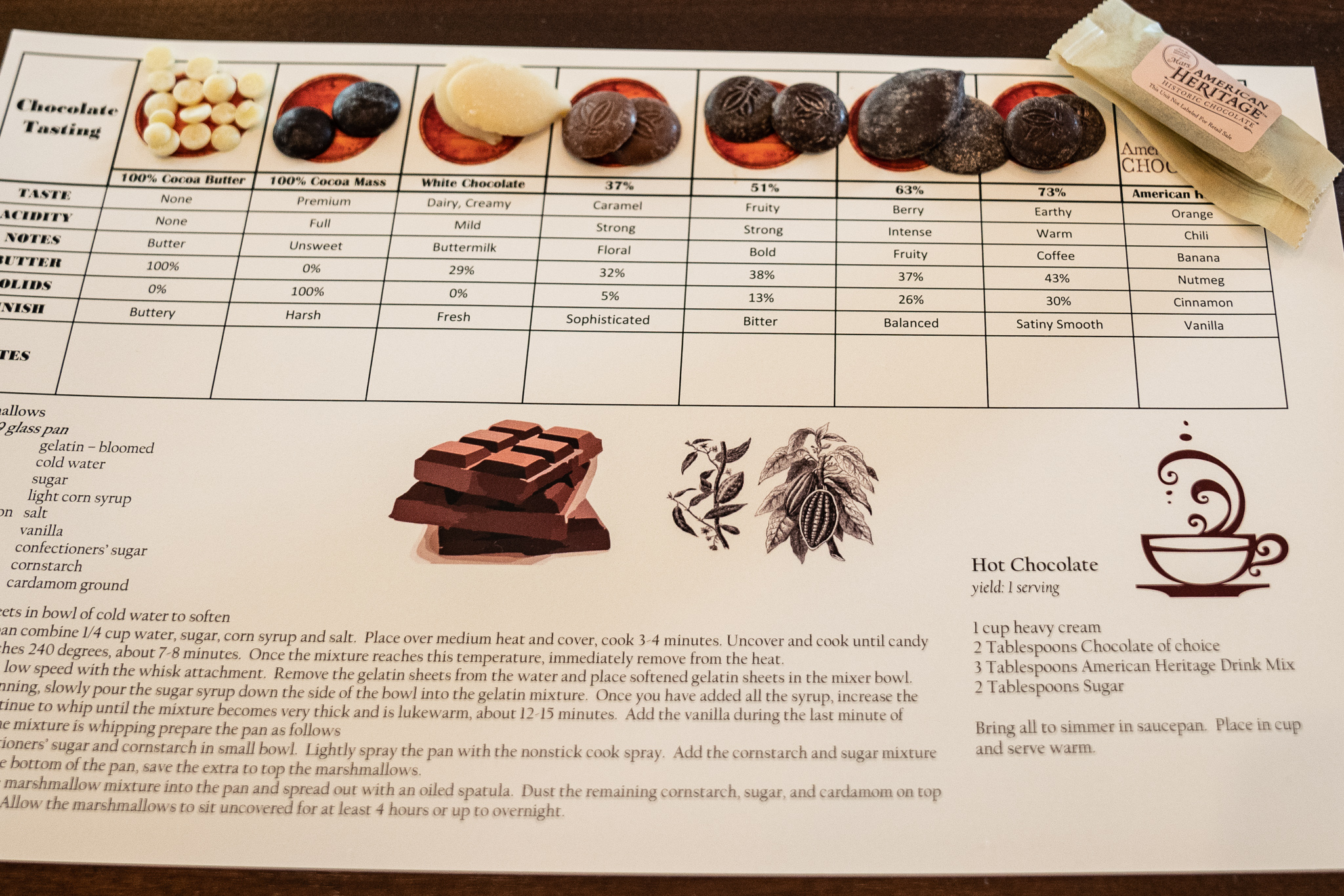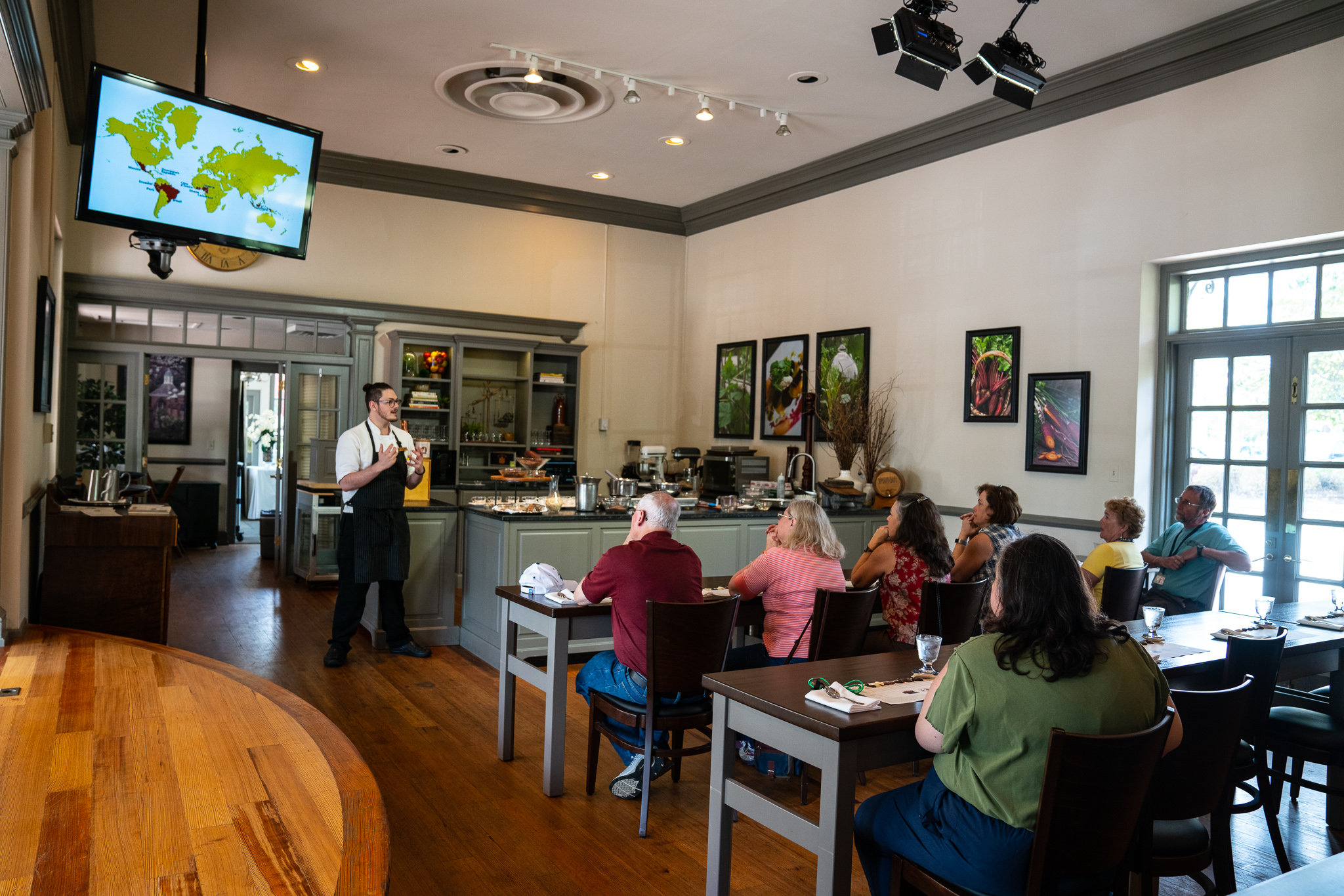 Treat yo'self at the Colonial Williamsburg Spa
Girls' getaways are all about being indulgent, and there's nothing more fitting of this descriptor than a morning getting pampered!  Kate and I had treatments done at the Colonial Williamsburg Spa and it was one of the highlights of my weekend in Williamsburg.  Kate had a facial but I decided to go for the full monty, because pourquoi pas? I had the 20th Century Signature Experience, which entailed soaking in a claw-foot tub filled with essential oils for 30 minutes, followed by a 90 minute deep tissue massage.  I exited the spa feeling like a limp noodle and it was fantastic!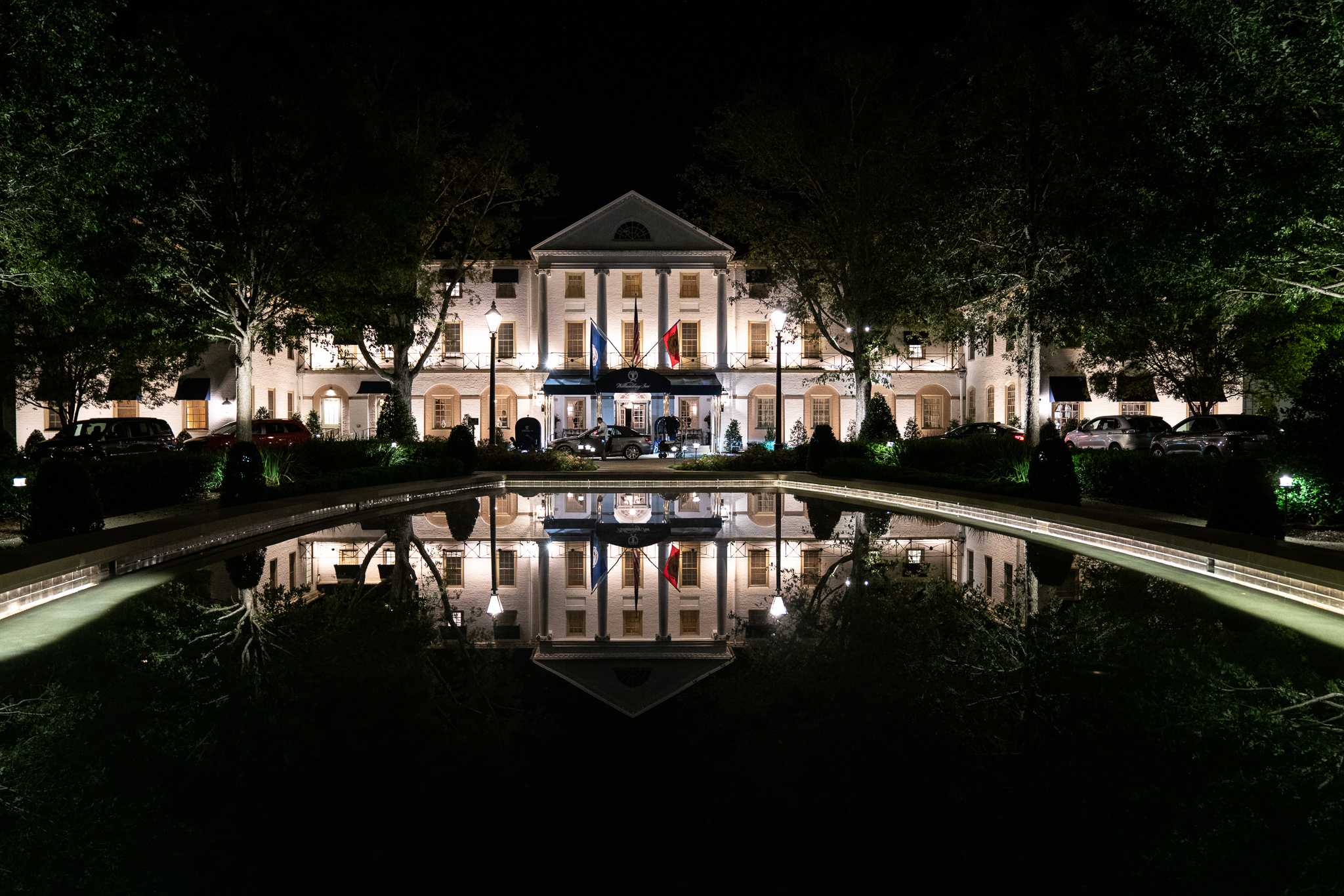 Get your fill of American history at Colonial Williamsburg, Yorktown, and Historic Jamestowne
You didn't think I'd write up a comprehensive list about how to spend a girls' weekend in Greater Williamsburg without including a spin around the historical sites the destination  is known for, did you?!  While there is so much to do in the Greater Williamsburg area beyond its monuments, they should most definitely figure on your to do lists.  I won't elaborate here but you should definitely get your learning on in Colonial Williamsburg (the world's largest living museum– you can see 18th century life depicted here), Yorktown (the Yorktown Battlefield is where the American Revolution was won!), and in Historic Jamestowne (a live archaeological site where the first permanent English settlement is located).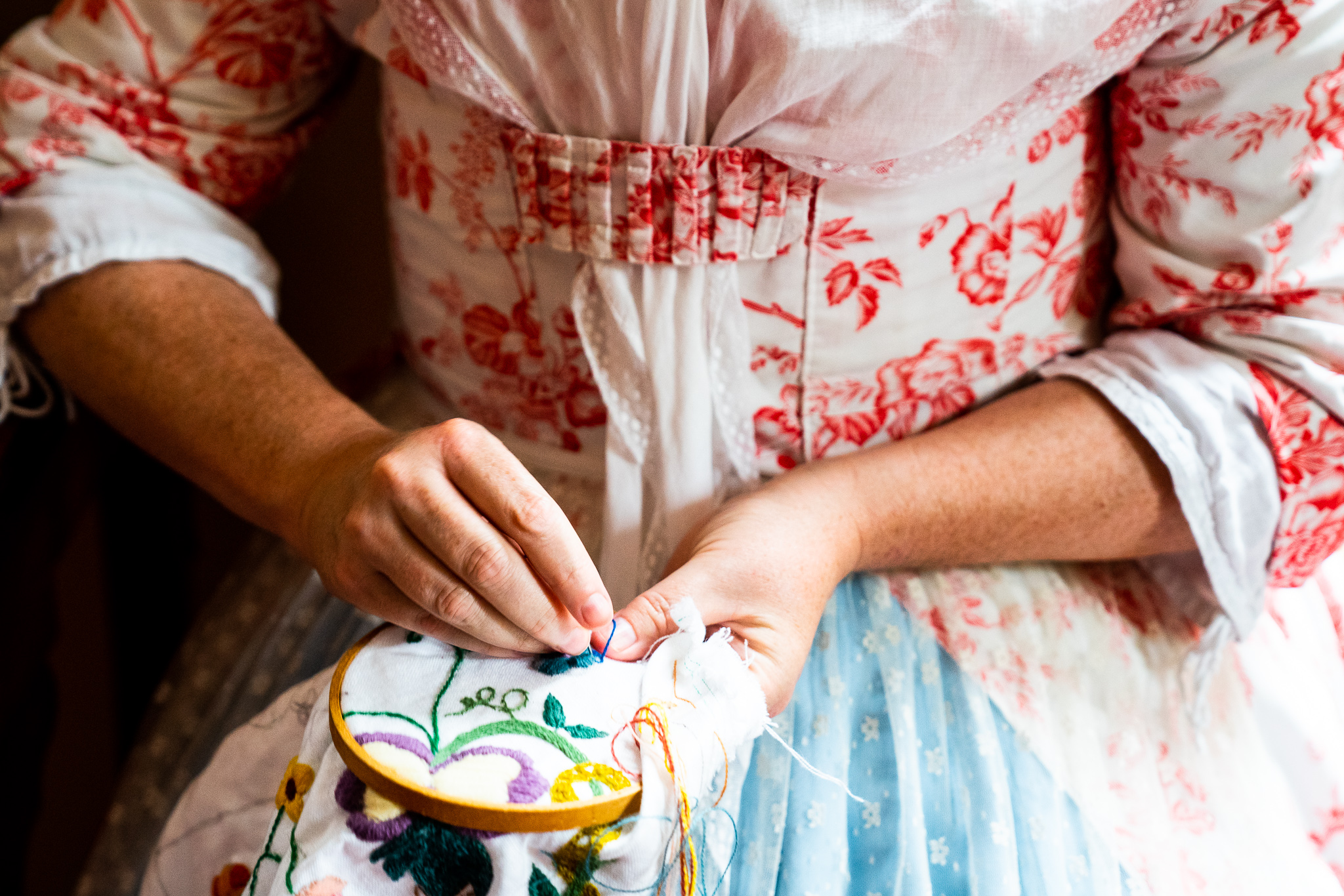 If you only have time for one, I'd highly recommend visiting the American Revolution Museum in Yorktown, if only so you can get dressed up like a Hamilton character! (I kid, I kid.)
View this post on Instagram
A girls weekend in Greater's Williamsburg is a great idea!
Yes, Greater Williamsburg, Virginia is known for its history, but if you think that that's all it's about, you'd be sorely mistaken.  Because, after spending a few days experiencing the best the destination has to offer, I can honestly say that it's has all the right ingredients for a girls' getaway! So round up your best gal pals and start planning your weekend in Greater Williamsburg– because trust me, it's a great place for ladies to let their hair down, bond a ton, and have a good time.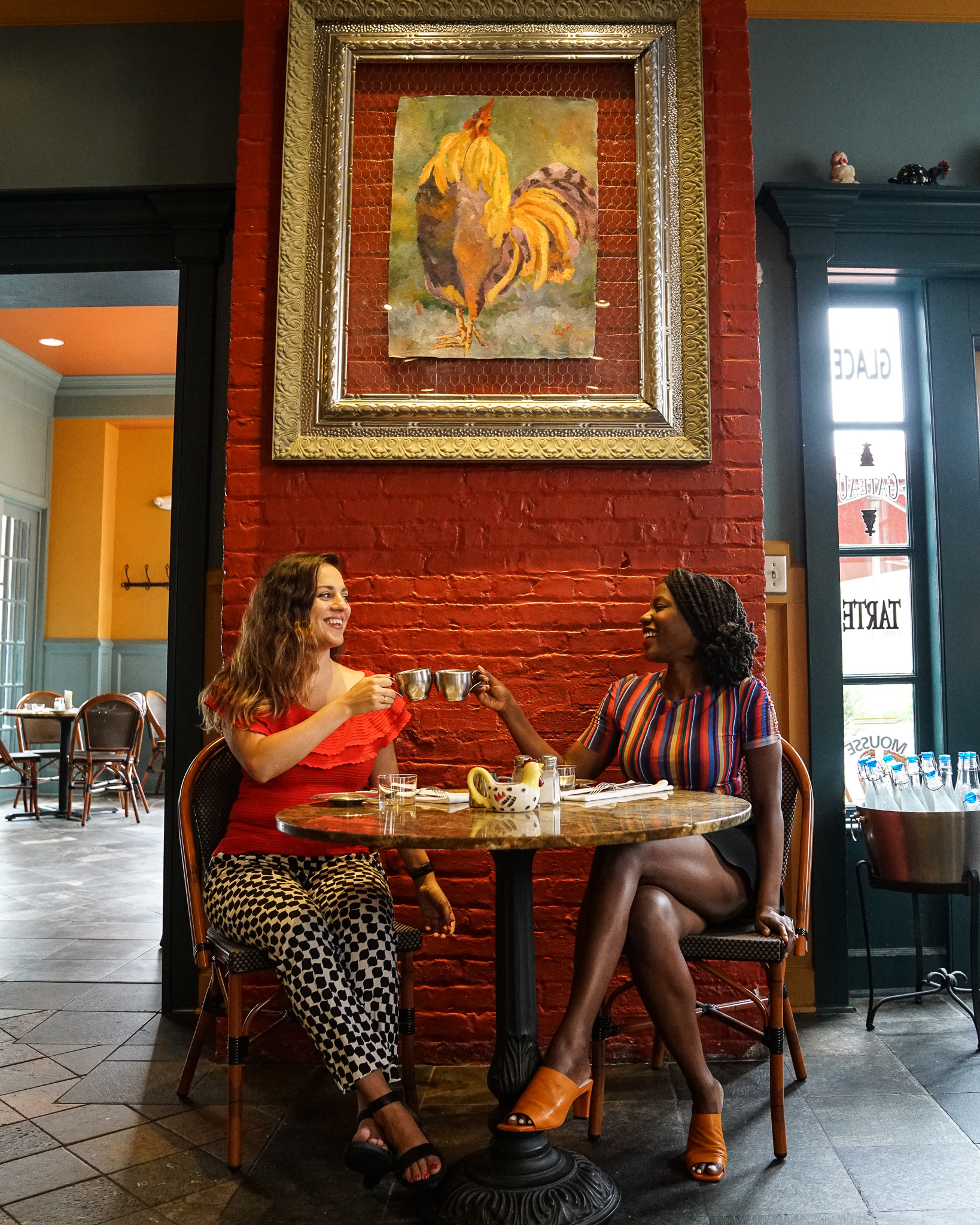 Have you gone on a getaway to Greater Williamsburg, Virginia?  What's missing from my list?  And have you ever done a girls' weekend?  Where to?
Pin on Pinterest!