Reflections on Islamophobia and suggestions for how to spend your layover in Doha, Qatar.
Before I share my suggestions for how to spend your layover in Doha, Qatar, I just wanted to comment on the recent wave of Islamophobia that seems to be crippling our global community.
Trump's recent Muslim Ban has pained me more than I can say. I have travelled pretty extensively in Muslim-majority countries and my experiences there, even travelling as a solo female, have been overwhelmingly positive.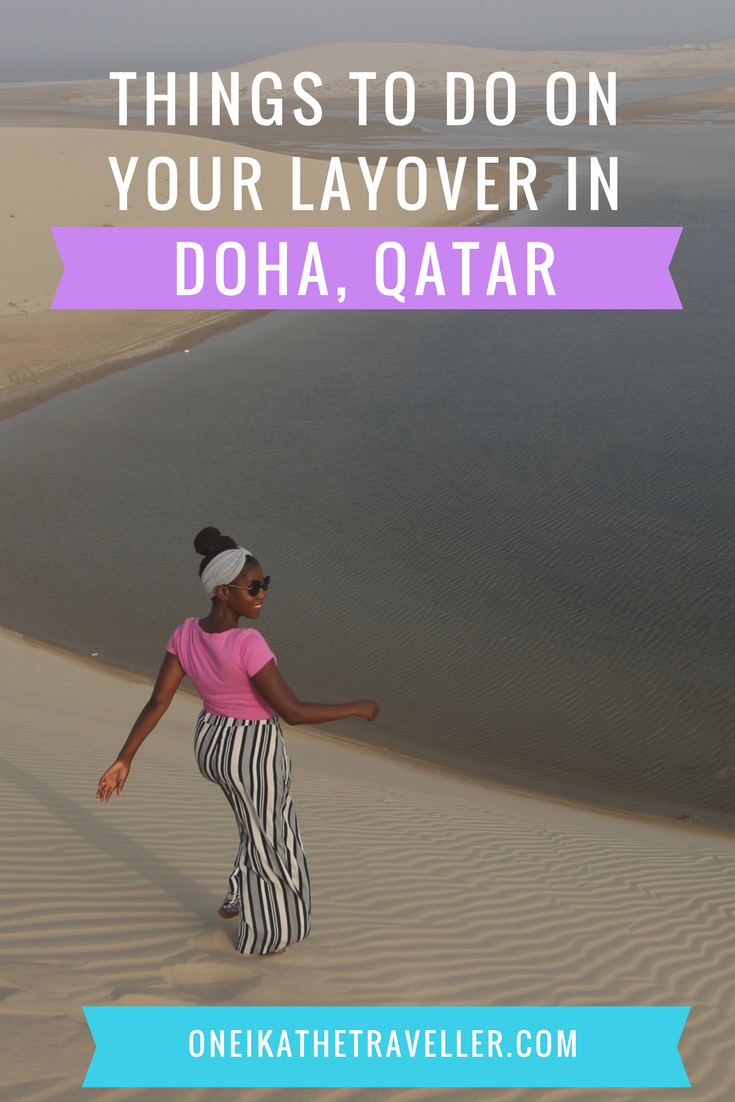 Truthfully, the Middle East is one of my favourite regions to travel in. The people are hospitable, the sights stunning, the food and culture sumptuous. I hate that these nations are stereotyped and are the victims of prejudice and xenophobia.
Islamophobia is such an ugly sentiment. 
So for this reason, over the next little while I will be highlighting my travels across the region. Through video, photos, and words, I hope to show you the beauty and wonder of these nations.
Hence this post today about my time in Qatar. While you've probably heard of the place at some point *cough cough FIFA World Cup 2022, cough cough* a mere decade ago, the Islamic nation of Qatar was not a destination on the average traveller's lips.
But the construction of a spiffy airport in Doha, the capital, has made Qatar a great transit hub, and has subsequently meant that more tourists are passing through the Gulf State than ever before.
While I travelled to Qatar for four days last August as part of my solo round the world trip with Star Alliance, it's more likely you'll come here on a layover. Since Qatar is small and relatively easy to navigate, you can see a lot, even during a 12 hour stopover!
Here are my five suggestions for things you should check out on your layover in Doha– in video form!
Short on time and bandwidth? I totally get it (though you should watch the video when you get a chance, the visuals are stunning)! Here's a rundown of my five suggestions for things to do on your layover in Doha, Qatar:
Visit the Museum of Islamic Art
It's known for its unique design and houses art dating back 1400 years!
Visit the Inland Sea
Essentially where the sand dunes and the sea meet, the Khor Al-Adaid area is only a 40-drive from central Doha and provides stunning views of the desert and Arabian gulf. Make sure you go dune bashing when you're there.
Walk around Souk Waqif
This lively traditional market gives a glimpse into Qatari street life and is perhaps the easiest way to while away your layover in Doha. The souk is bursting with vendors shilling jewellery, textiles, and food.  There are also horse stables, a falcon market (?), and an area where you can purchase livestock.
Shop til you drop in the insane malls
Doha's shopping malls are at once quirky and luxurious.  The upscale Villagio Mall's interiors are modeled after the canals in Venice, Italy and the Pearl-Qatar is a man-made island(!) that boasts stores from the highest of the high brow fashion brands.
Check out the futuristic architecture in central Doha
Strolling around central Doha is an attraction in and of itself!  Doha has the most unique structures in the Gulf region.  The city has approximately 30 skyscrapers that are over 500 feet tall!
So there you have it, my suggestions for how to spend your layover in Doha! Have you travelled to Qatar, within the Middle East, or to any other Muslim-majority countries? Where? What was your experience? And what would you most like to know about travelling to these places?