Let's be honest.  Travel can be horrifically expensive, particularly airfare.  The proliferation of low-cost air carriers, then, has been a godsend for most travellers.  The ones I've used in Europe have been bountiful in terms of cheap travel deals, especially since I live in London, a major travel hub. This year alone I've bagged return flights (from London) to Madrid for $90 USD on Ryan Air,  Malta and Norway for $150 USD on Air Malta and Norwegian Air respectively, and the South of France for $160 USD. Years ago, I once paid $24 USD for a return flight from Dublin to Edinburgh. Amazing value.  But are cheap fares worth it? I used to think so but now I'm not so sure. Here are 9 reasons why I think low-cost airlines may not be worth it:
1. Checked baggage can be an expensive nightmare
Low-cost airlines are great- if you don't have to check a bag.  While many "normal airlines" have been charging checked baggage fees for a couple of years now (I'm looking at you, American Airlines!), I've found that their rates aren't as exorbitantly expensive as the likes of RyanAir/ low cost airlines, especially if you want to add checked baggage to your reservation a bit later down the line or during high season.  Case in point: that $90 USD return flight I did from London to Madrid in July? I initially rejected the checked baggage option- it was going to cost me an extra $46 to check my teensy suitcase.  A few weeks later, I had second thoughts and thus decided to pay the fee.  To my shock, however, when I went on the Ryan Air website to make a change to my reservation, I saw that because my flight was during high season, checking a bag both ways was now going to run me $78 USD! The date of my booking had never changed- it is beyond me why the system all of a sudden decided to flag my high season flight and charge even more for checked baggage. Needless to say, I stuck to a carry-on.
2.  They are ridiculously stringent when it comes to carry-on limits
So… You've decided to skip the drama and not check a bag after all.  But not so fast.  Did you know that budget airlines like Ryan Air or Easy Jet often allow you only ONE bag to carry-on?  Like EVERYTHING has to fit in your ONE bag (purse, camera, food purchased in the airport, etc)??  They often do this as you board the plane. This has been a royal pain in the patootie for me, especially when it's apparent to both you and the flight attendant that all of your bags can fit into your allotted cabin baggage.  On a recent trip I didn't bother to bring my DSLR camera because I knew that there was no way the cam and the protective case would be able to fit into my carry-on. Le sigh!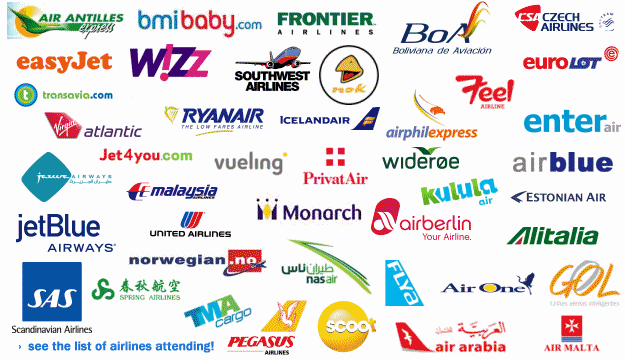 3. Cheap flights are often late or delayed
In my experience, this has been sadly true, and EasyJet is the worst.  They are always always late, often leaving a full hour after schedule. But I shouldn't be surprised. Cheap airlines have a tendency to be late/delayed.  Why?  I'm not sure, but I have a creeping suspicion that the "big dogs" (Cathay, KLM, Emirates) get priority over the runway and departure times.  I reckon that in the grand scheme of things your cheapie flight is unimportant; if there are weather issues, for example, that prevent an on-time departure and hold up the queue of flights leaving, you can bet that your cheapie flight will be one of the last to leave.
4.They depart at weird/limited times
See above! The "big dogs" seem to get runway priority (I'm guessing they can afford it?)- and therefore the best departure times.
5. You have to pay for food on board… And it is often expensive
If you're one of that rare breed who likes airplane food, don't expect to get anything on a budget airline flight without coughing up some cash.  Food is not included with a ticket reservation.  Buying food on the plane is expensive- as is buying it in the airport.  Might be a good idea to bring something with you from home!
6.Space is an issue: Legroom is an issue and the seats don't recline 
Last Sunday I flew from Amman, Jordan to London on EasyJet.  The flight is 4.5 hours, and left at 10pm (it was scheduled to leave at 8:45pm, but EasyJet flights are always late, remember?). Anyway, what I wanted to tell you is that I wasn't feeling well and the thing I most wanted to do was stretch out, put my seat back and relax.  But many budget airlines don't allow you to recline your seats- I guess space is at a premium?  Yikes!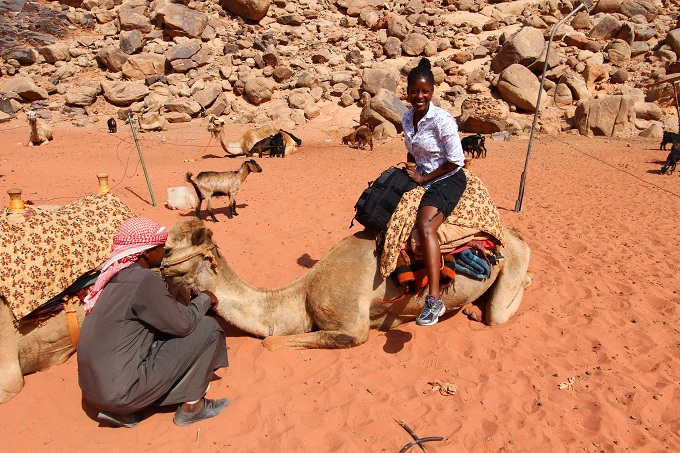 7. No seat assignments… You have to line up early to get a good seat
A lot of the European budget airlines do not assign seats, which means that after check-in there's usually a mad dash to line up at the gate in order to be the first to board the plane (and get a good seat).  I often travel with my partner, who needs to sit in the emergency exit row since he has ridiculously long legs; those seats have more leg-room, naturally.  Emergency exit row seats are highly coveted which means that there's a dead sprint to the gate as soon as it's announced.  This also means you're queuing up to board the plane looooong before it's time.
8. The planes depart and arrive in random, out of the way airports (and it may cost you a lot to get there).
Think you're landing in London's Heathrow, Paris' Charles de Gaulle, or Stockholm's Arlanda airports?  You better check again. Budget European airlines have had me travel well over an hour outside the city to take my  flights.  Just this past weekend I had to take the tube, the train, and a bus to get to London Luton airport which is technically located… in the town of Luton. Have you heard of Paris Beauvais airport? It's served by a few budget airlines- and it's 85 km from Paris (3 times further than Charles de Gaulle, if you were wondering).  Two years ago I went to Stockholm's Vasteras airport, which is an hour and a half bus ride from Stockholm's city centre.  Sometimes getting to these out of the way airports is just not worth it because it's expensive to get there:  the train ride to London's Stanstead airport costs $31 USD- ONE WAY. So the $90 USD fare I got to Madrid actually cost me $150, once I factored in the cost of getting to and from Stansted airport.
9. You have to book really early to take advantage of deals
This is self-explanatory.  All the deals I listed above? I booked them months in advance. Fares usually get more expensive as time goes on.  The early bird catches the worm!
Low-cost airlines are a great way to see the world on a budget, but these annoyances may add up to an experience that's just not worth the little money you pay. I'm getting to the point where I'd rather just spend the extra $100 to get a British Airways flight.
How about you?  Have you taken any low-cost airlines?  Are they worth the trouble?
*Budget airlines picture: source ryanair low cost airlines