This post has been sponsored by The J.M. Smucker Company. I received product and compensation, but all opinions are my own.
As a frequent traveller with a passion for discovering new countries, cultures, and creeds, I'm a fierce proponent of hitting the road whenever possible. After all, I cross continents with aplomb, my bags stay packed, and my passport is always at the ready. But despite my penchant for globetrotting, there's nothing I love more than a good staycation in the place I call home.  New York City is a world class metropolis with loads of things to do, see, and experience–I'm so lucky to live here!
But even if you don't live in a major city like I do, there's still value in planning a vacation closer to home.  Staycations provide an excellent opportunity to both catch your breath and explore your own backyard. You can also get the same exhilarating feeling of discovery on a staycation without the stress of planning a potentially expensive and time-consuming journey!
So have I convinced you to skip the vacation and instead plan a staycation yet? Here are my tips so you can have the best staycation ever!
Explore part of your city you've never been

How well do we truly know our cities or towns?  I'm embarrassed to say that even after three years of living in New York City there are many neighbourhoods I've never been to before (especially in Brooklyn and the Bronx, which are farrrrr from my abode in Queens). A staycation lends the perfect opportunity to sightsee on your home turf. So plan a day trip to a new neighbourhood or book a walking tour of that borough you frequently pass on your commute to work but have never thought to explore thoroughly.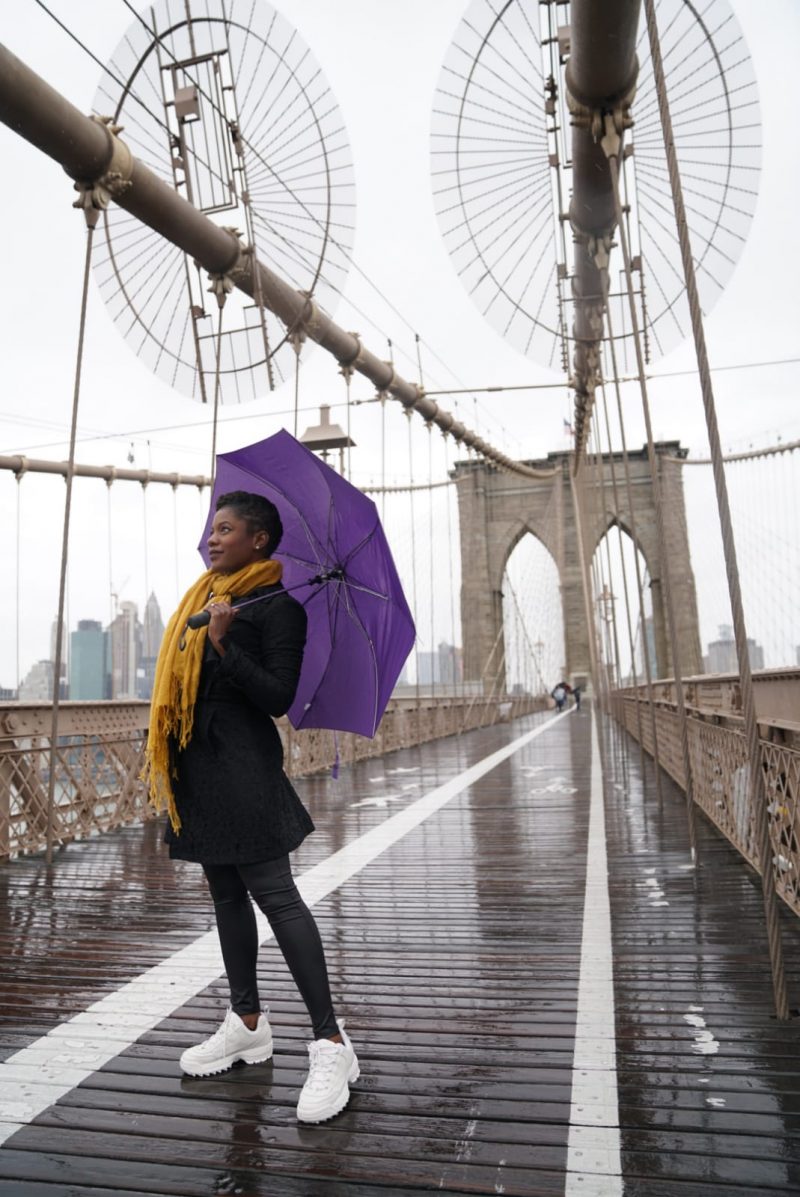 Visit a few of your city's top tourist attractions

Fun fact: my apartment is 20 mins away from the Empire State Building and I've never been.  Another fun fact: it took me two and a half years to make it to the Top of the Rock at the Rockefeller Center (and I live a mere three subway stops away from it).  My point? Many of us travel far and wide, yet neglect to visit the very attractions in our home cities that other tourists plan entire vacations around seeing. I put off going to the Top of the Rock for ages, but when I finally made it a priority to visit during a holiday weekend staycation last year I was so happy I did.  Views for days!
Spend a night at a hotel…

Who says you can only book a hotel when you go away on vacation? You don't need to be in a different city to get a taste of this travel perk.  Reserve a room (ideally in a neighbourhood you've never been to or don't visit often) and use it as a base to discover the sights (parks, cafes, attractions, etc.) in the area. I haven't done this in New York City just yet, but I already have my eye on a few properties in Midtown!
Or… Plan an indulgent day where you don't leave the house

Staycations are all about relaxing and avoiding the stress that can go hand in hand with planning a vacation abroad or in another state.  Home is where the heart is, so treat yourself to a lazy day (or three *wink*) at home! Given my hectic travel schedule for work, I love the days when I can relax on the couch in my apartment with a cup of Dunkin At Home coffee.  It's great to know I can get my favorite coffee even when I'm at home – I simply pick up bags of their coffee at the supermarket (along with loads of yummy snacks) and brew in my apartment.
Travel the world by trying out your town's international restaurants

Call me crazy, but one of the best parts of going on vacation is eating all the local specialities of the destination I find myself in.  However, indulging in a staycation doesn't mean you have to sacrifice your palate. You can do an international food tour of sorts right in your city by dining at restaurants serving up different world cuisines.  New York City is great for this: one night you can go for bibimbap in Koreatown, another night you can go for Indian food in Jackson Heights, and pasta in Little Italy is always a great idea!
While your wanderlust may have you longing to hit the road, there is so much beauty in planning a staycation and essentially exploring your own backyard. Hopefully these staycation tips will encourage you to take advantage of all the amazing things your city or town has to offer.