As someone who travels often and extensively, I'm used to planning all of my own trips.  From scanning airfares, to sourcing accommodation, to plotting itineraries, my adventures abroad are always organized and executed by yours truly. While this is fun, it can often be stressful; I spend hours upon hours scouring all available resources in an attempt to craft the perfect getaway.  For this reason, then, I was delighted when Busabout came into my life. Itching to travel more through Europe, I partnered with them this past summer on their Scandi-Baltic adventure, a fully-planned 8-day trip through five northern European capitals. It was right up my alley: all the fun of international travel devoid of the tediousness of preamble and planning! I'll be writing more over the coming weeks about my exploits with Busabout, but what follows now is my review of the trip.
  Trip Details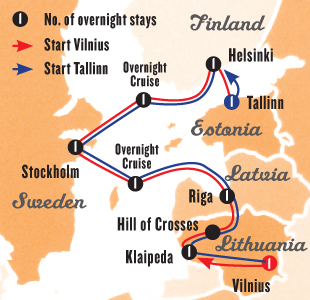 The Scandi-Baltic has a jam-packed, air-tight itinerary that takes the traveller through five countries in 8 days. The tour brings you to the gorgeous less-touristed Baltic cities of Vilnius, Riga, and Tallinn (the capital cities of Lithuania, Latvia, and Estonia, respectively), as well as to the more recognizable Scandi capitals Stockholm and Helsinki.  The price of the tour includes all transportation and ferries, as well as 7 nights accommodation, 7 breakfasts, and a Busabout guide.
What I loved
The destinations: This area of the world is jaw-droppingly beautiful.  From the wide expanse of blue waters surrounding the islands that make up Stockholm, to the red, peaked roofs of Tallinn's old town, my camera was severely overworked. The House of the Blackheads in Riga's town hall square is one of the prettiest buildings I have come across in Europe.  There is no shortage of scenery to gawk at here.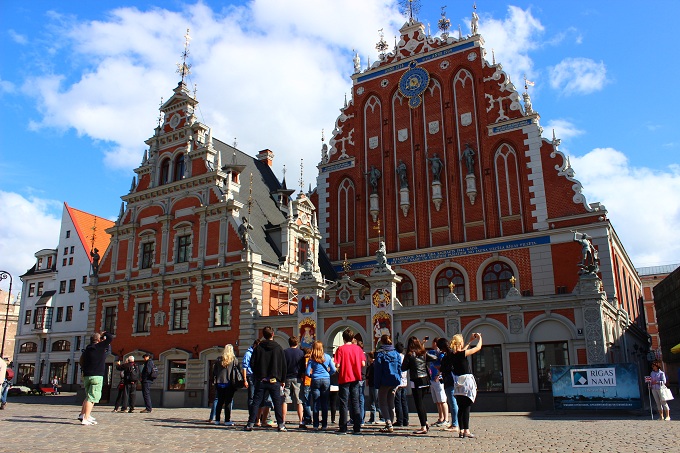 Busabout takes all the guess-work out of planning. No organization skills? No problem.  Busabout is king for the lazy and/or inexperienced traveller.  Everything is set up. Everything is laid out. There is no fussing with bus and ferry times, no hassle with procuring tickets to attractions, no hiccups or misunderstandings due to foreign languages you don't speak.  The accommodation and tours have already been fixed and your Busabout guide is an expert at navigating the cornucopia of destinations on the agenda. All you have to do is show up.  It's perfect for those wanting to have a good time with minimal stress.
It's cost effective:  Even with a weak Euro, travel in the "Old World" is expensive, especially in Scandinavia.  But the Scandi-Baltic adventure is a steal at $825 USD for all transport, 7 nights of accommodation, most food and tours.
The assortment of activities: I was never bored- there was no lack of things to do.  There was the Viking walking tour in Stockholm (where we donned horned helmets and were encouraged to growl at passerby), the sunset barbecue on the beach in Lithuania, and rollicking rounds of karaoke on the night ferries. A range of optional paid activities like guided bike tours and a visit to a shooting range (!) were also available.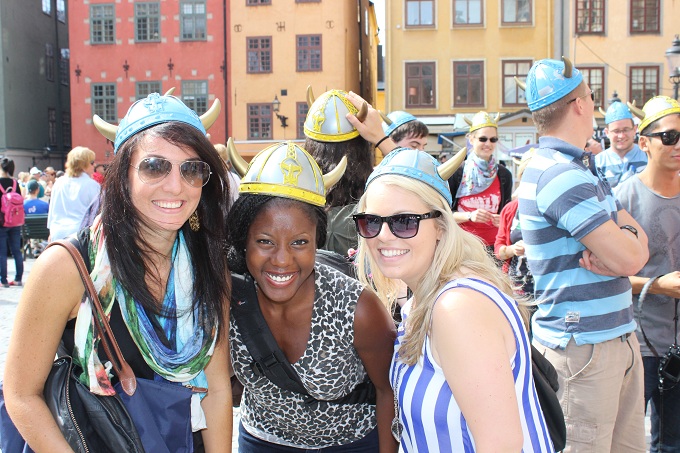 The people: Prior to going I worried that the members of my travel group would consist solely of 18-year old Aussies on their first jaunt around the continent. I was convinced I would be the oldest traveller on the trip and that I would have to play Mama Bear as they drank their way through Europe. But in reality, I couldn't have been more wrong. While the trip was oversubscribed by Australians (Busabout is popular amongst their set), they were lovely and mostly my age-  late 20's and early 30's. Even more surprising was the presence of three fierce ladies in their 40's- Contiki Eurotrip this was not.  I loved having a more mature group- there was a great synergy between us.
What I wasn't a fan of
Too much time spent on transportation and not enough time spent in destinations: While the itinerary was intelligently planned and well-executed, I simply felt the trip moved too fast. We spent every single night in a different place and I found it a bit jarring:  just as I was getting comfortable in a particular destination, had unpacked and semi-settled, it was time to re-pack and be on the move again. A fair amount of time was also spent getting from point A to point B. We spent a combined 34 hours on ferries from Latvia to Sweden and then from Sweden to Finland.  While I often found the "getting there" part enjoyable (ferries is a misnomer- we actually were on full-service cruise ships that had entertainment) it ate into my time on the ground. While I spent a day in Helsinki, I feel like I barely got to know the city at all.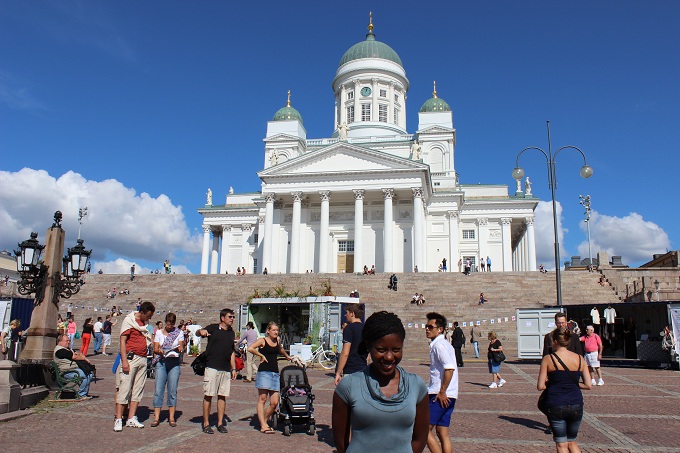 Pressure to do everything with the group: If you are someone who enjoys travelling independently and/or likes to have time to yourself on your travels, this probably isn't the trip for you.  While my other 21 travel companions were lovely, eight straight days with the group wore me down a bit and impeded my typical travel rhythm (fast/efficient).  There were opportunities to sneak in some alone time in the evenings (which I did) but a few times I felt obligated to join the rest of the gang in the "suggested" night activities.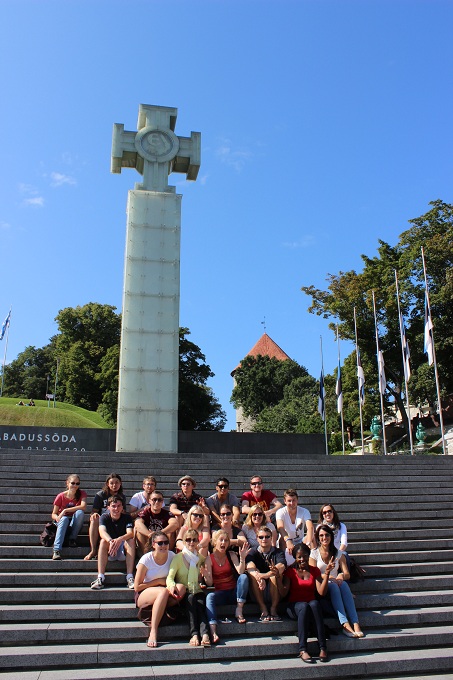 Expensive  food on the cruises: The price of food on board was exorbitantly high, double what it would have cost on land.  I wouldn't have minded this if it were good, but the range and quality of food options was poor to average at best.  Our guide strongly suggested we partake in the buffet dinner on the night cruise from Stockholm to Helsinki but I balked at the 38 Euro price tag and had a 7 Euro sandwich instead. Apart from me and another girl, everyone else had the buffet dinner, though I was told later by someone who went that the buffet wasn't worth it at all. My advice: stock up at the supermarket before setting sail!
 My Overall Impressions
The Scandi-Baltic adventure was one of the most memorable journeys I've been on and I'd highly recommend it to anyone. I met great people, saw beautiful things, and I loved not having to plan anything! Stay tuned for more posts and pictures relaying my experiences in this interesting part of the world.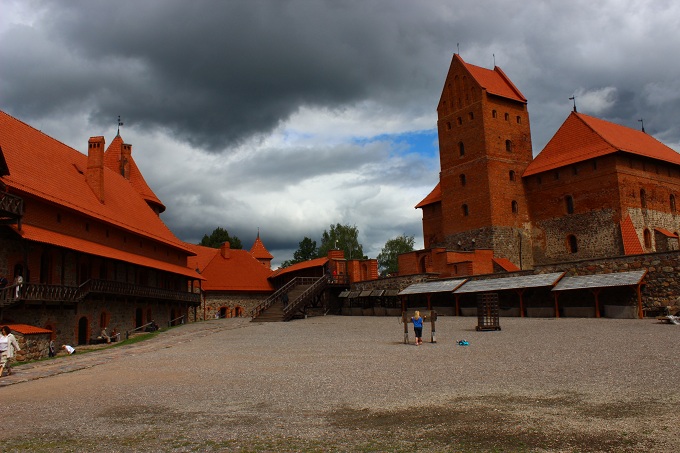 Have you ever been to Scandinavia or the Baltic States?  Have you ever been on a group trip?
Many thanks to Busabout for the complimentary Scandi-Baltic trip.  All opinions, as always, are my own.