Why is our sympathy for terrorist attack victims unbalanced?
By now, you've probably heard about Brussels. The city of waffles, urinating statues, and moules frites was rocked early Tuesday morning by acts of terrorism.
Two explosions in airport and one in the metro meant the city's characteristic grey skies were coloured also by screams and sirens.  There was loss of life and loss of hope.
In its wake, there is tragedy by the proverbial landslide, along with so much negative energy. While the shrapnel has settled, ills like grief and helplessness will hang heavy in the atmosphere for a long while.
This is the reality of terrorism. It's the stealthy scourge we'll never quite be equipped to deal with or handle.  It's a battle in which there is no winner, the uninvited guest that arrives abruptly and leaves so many unanswered questions upon its departure.
Given this, I am sad about what's happened in Belgium.  But I'm also slightly angry, and not for the reasons you may think.
I'll explain. Just three days before the terrorist attacks in Brussels, there was a similar attack in Istanbul. And a mere 6 days before that, on March 13th, there was another explosion in Ankara, its second fatal bombing in less than a month. I should mention that Istanbul also had another deadly blast this year, in January.
But while my social media feeds are awash in profile pics changed to the Belgian flag and my bookmarked news sites are stuffed to the gills with up-to-the-minute coverage, while municipal governments in Europe illuminate their landmarks in Belgium's national colours and Twitter hashtags expressing solidarity with the stricken nation abound, I can't help but think that the Western world's outpouring for Istanbul and Ankara is not as… emphatic.
The truth is that the public expression of sympathy for Turkey has been faint in comparison. The recent and multiple attacks haven't elicited nearly as many hand-wringing condolences or heart-rending tributes in the media; my social feeds have been conspicuously devoid of Turkish flags.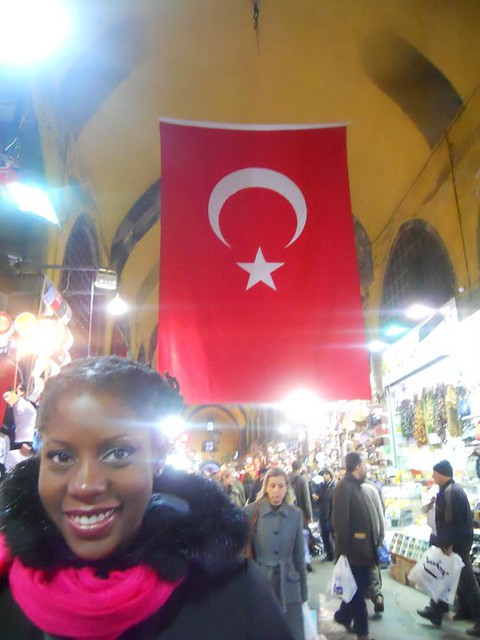 I had the same thoughts at the time of the Paris bombings last year. The Western world banded together to support the City of Lights in its time of need, while Beirut, which had suffered its own pair of explosions the very day before, was left forgotten.
"When my people died, no country bothered to light up its landmarks in the colours of their flag," Lebanese doctor Elie Fares wrote on his blog. "When my people died, they did not send the world into mourning. Their death was but an irrelevant fleck along the international news cycle, something that happens in those parts of the world."
His observation is not untrue, and the injustice of it makes me angry.
Just as the gravity of a terrorist attack shouldn't be measured by the number of casualties it yields, it also shouldn't be measured by geo-political location, religion, race, diplomatic affiliation, or GDP.
Certain lives don't have more value because the humans that inhabit them are white and/or Western. Other lives don't have less value because the humans that inhabit them are minorities and/or Muslim.
So let's show our support for the victims in Brussels without forgetting the fallen in Istanbul, Ankara, and Grand-Bassam.
Let's unite in solidarity for the stricken in Mogadishu, Jakarta, and Ouagadougou.
And let's mourn those who lost their lives in Tunis, Bamako, and Beirut, with as much intensity as we mustered for the poor souls in Paris.
After all, just because us Westerners can't always see ourselves reflected in the afflicted, doesn't mean that what has happened to them is any less tragic or poignant.
What's your take on the matter?  Do you feel that the West's response to these acts of terror is unbalanced?  Why or why not?