Wondering how to spend two days in Charlotte?  Never fear, here are my suggestions for things to do in the Queen City.
Charlotte, North Carolina is one of those places I've technically been to many times, but haven't really visited. I'll explain what I mean.  As a frequent traveller based in the U.S., I'm intimately acquainted with the city's international airport, flying in and out of it at least a dozen times in 2018 alone.
But, do you think I could even list TWO things to do in Charlotte?  Not a chance! Because, despite laying over in Charlotte on a monthly basis, I'd never actually left the airport– except for that one time I spent a sleepless night in a nearby hotel because I missed my connecting flight home through no fault of my own *shakes fist in dismay*.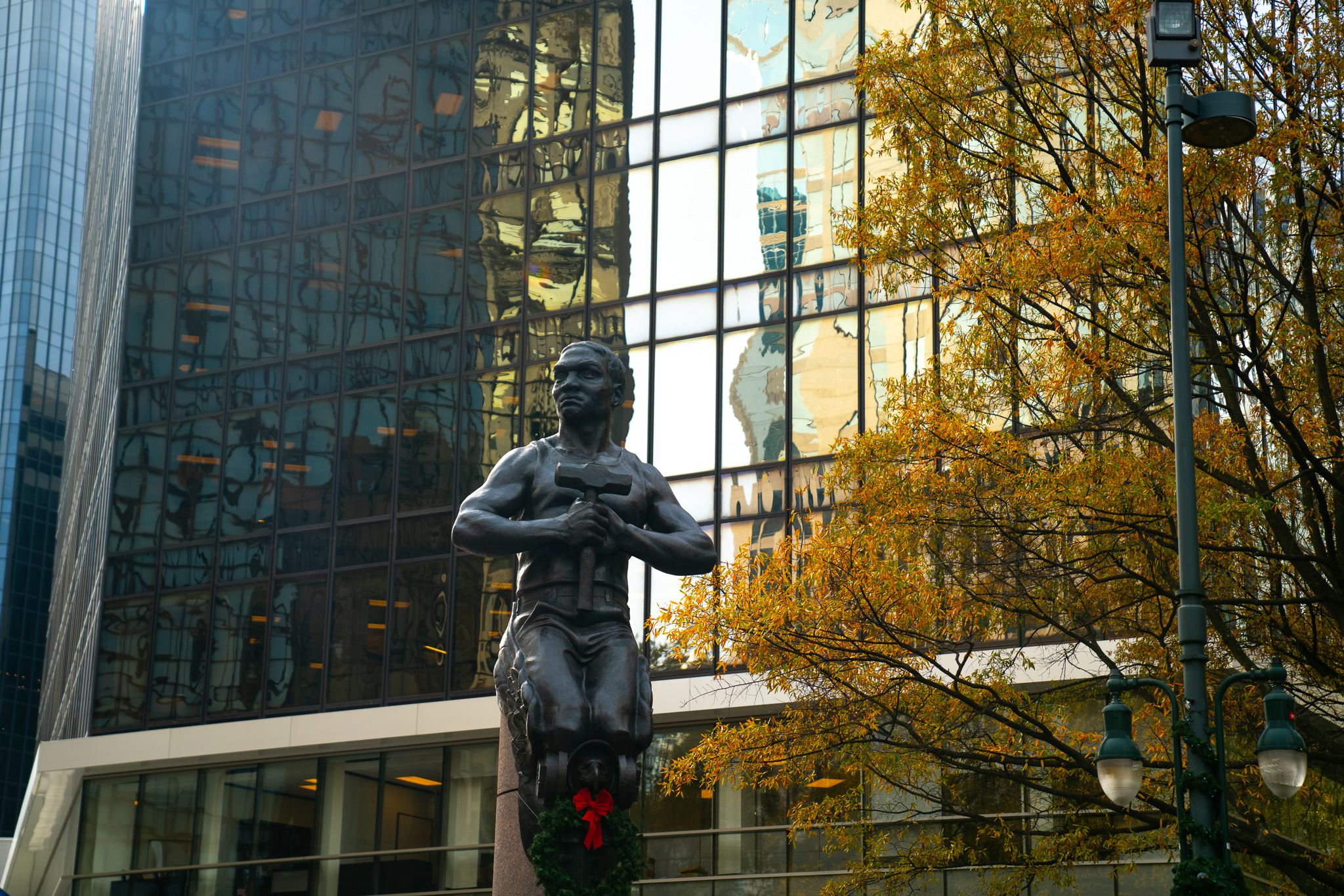 Of course, that all changed last month when I spent the weekend in Charlotte– I discovered that it's way more than a transit hub.
Why you should go to Charlotte, North Carolina
One thing I've vowed to do in recent years is visit more of the USA. As a full-time travel content creator, the pressure is often on to journey to the farthest, most "exotic" (hate that word, will explain why another time) international destinations.
However, spending the weekend in Charlotte, North Carolina's most populous city, reminded me of  the value of exploring closer to home. As I discovered, there are many reasons to visit Charlotte, including its dynamic food scene, rapidly expanding commerce (it's the 4th fasting growing metropolis in the U.S.), and many oh-so-photogenic corners (a perfect visual backdrop for folks obsessed with the 'gram).
View this post on Instagram
Besides, the fact that Charlotte is well-positioned geographically also makes it suitable for a visit.  The city is a major transit hub for American Airlines and Delta, making it a quick and easy getaway should you fancy one.
Some other things to know about Charlotte, North Carolina
Charlotte gets both its name and nickname (the Queen City) from a colonial source (the monikers derive from Queen Charlotte of Great Britain and Ireland).
While most people are familiar with the famous gold rush that happened in California, America's first recorded gold rush happened in Charlotte, when a 12 year old found a 17-pound nugget in the creek by his house.
The Hunger Games was filmed there (as well as Talladega Nights, Shallow Hal, and the television series Homeland).
 The Charlotte Hornets name was once used for the city's baseball team, then its football team, before it was bestowed upon the basketball team.
A weekend in the Queen City: How to spend 48 hours in Charlotte
While two days in Charlotte isn't a ton, you can still see the highlights without getting completely overwhelmed.  After all, the downtown core (which is actually referred to as 'Uptown  Charlotte', heh) is fairly small, easily walkable, and is home to most of the city's major attractions.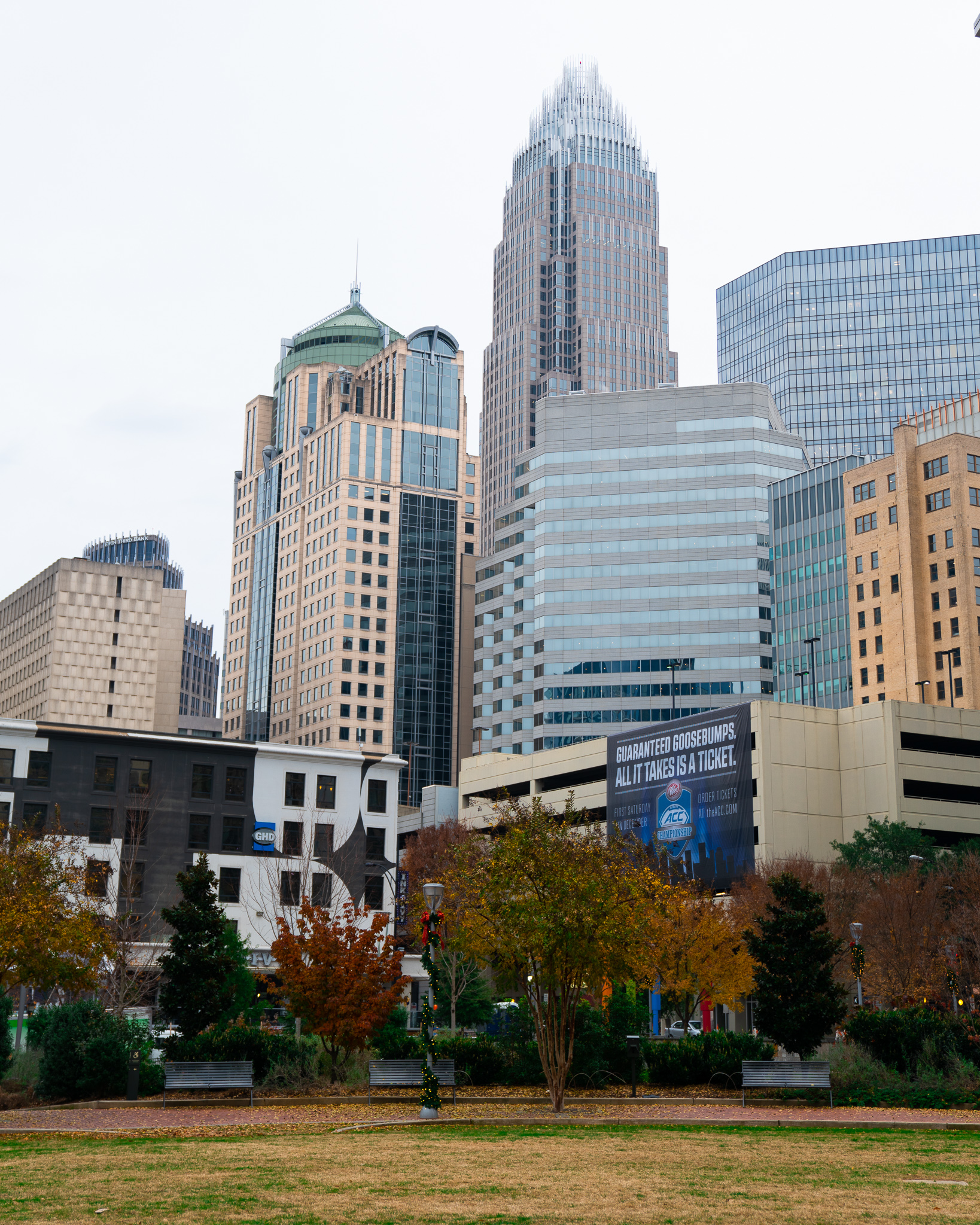 Of course, while there are many things to do in Charlotte (and the must sees and must dos are completely subjective), here are my suggestions for how to best spend your relatively short stay in the Queen City.
Explore Uptown Charlotte
The best way to get a flavour for what the Queen City is about is to explore its core.  Charlotte's city center is divided into four wards that extend from the intersection of Trade and Tryon Streets.
While errantly strolling the grid of streets is quite satisfying, I suggest making a stop at Romare Bearden Park.  Opened in 2013 in commemoration of the local African-American artist and activist of the same name, the 5.4 acre space is as calming as it is visually arresting: there are two gardens, a large field with a killer view of Charlotte's skyscrapers that's perfect for picnics, and an art installation that combines a waterfall that changes colours with interactive digital dance chimes (say that five times fast, whew!)
View this post on Instagram
Visit its many museums (and learn more about black history in Charlotte while you're at it)
Ran into 👑King Obama👑 in the Queen City, can you see him in the picture? 😉 While I'm not usually a fan of museums, the inclement weather during most of my stay had me desperately searching for interesting things to do on a rainy day in Charlotte. Turns out there are loads of indoor options, with the most appealing being a tour of the city's best museums. I was pleased to learn that Black history is celebrated all around the city.
My first stop was at the Harvey B. Gantt Center for African-American Arts + Culture, which is named for the city's first African-American mayor and first African-American student at Clemson University.  Through rotating, interactive exhibits, the museum chronicles the contributions of the African diaspora to American society as well as the history of Charlotte's black citizens from the time of the Civil Rights Movement to the present day.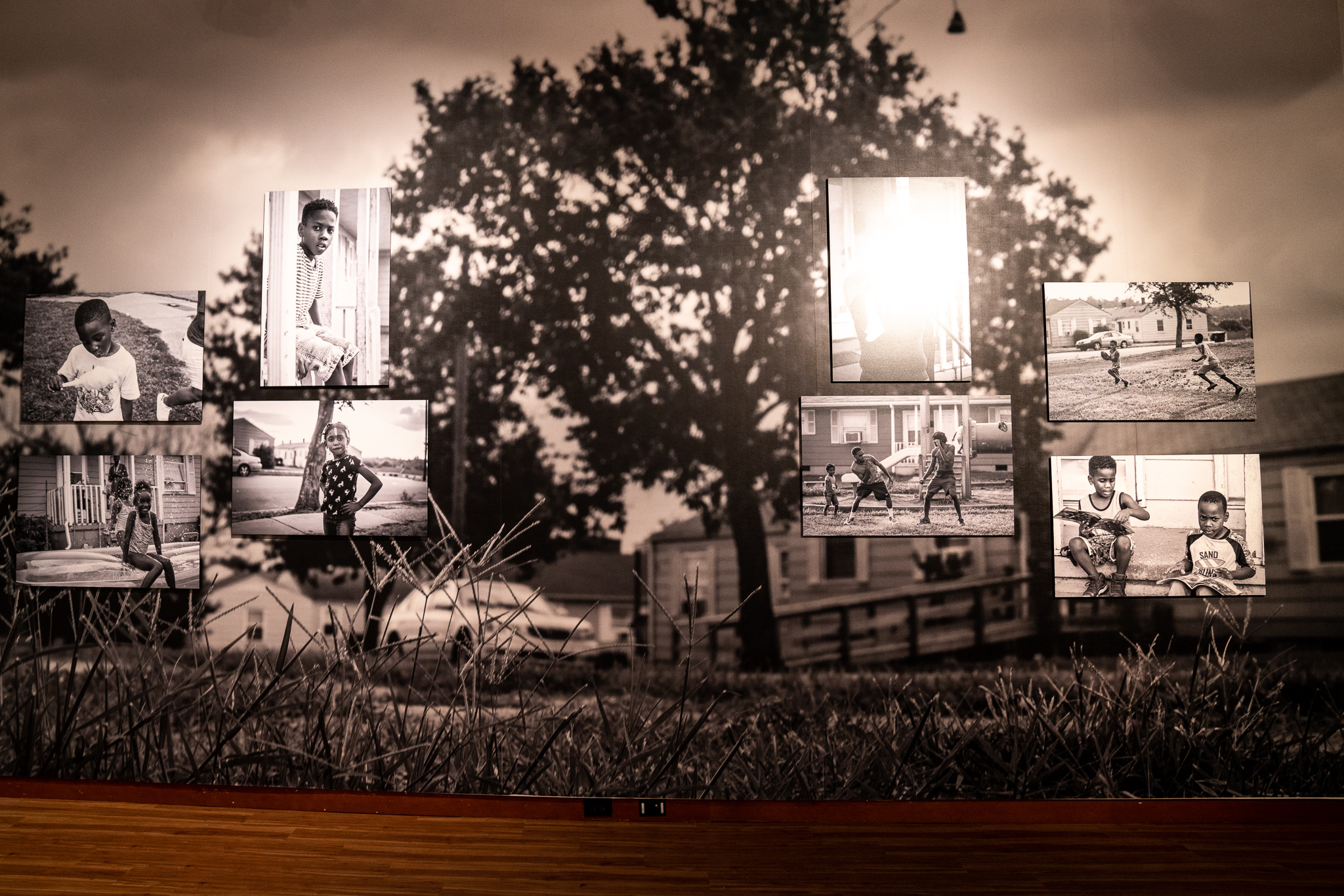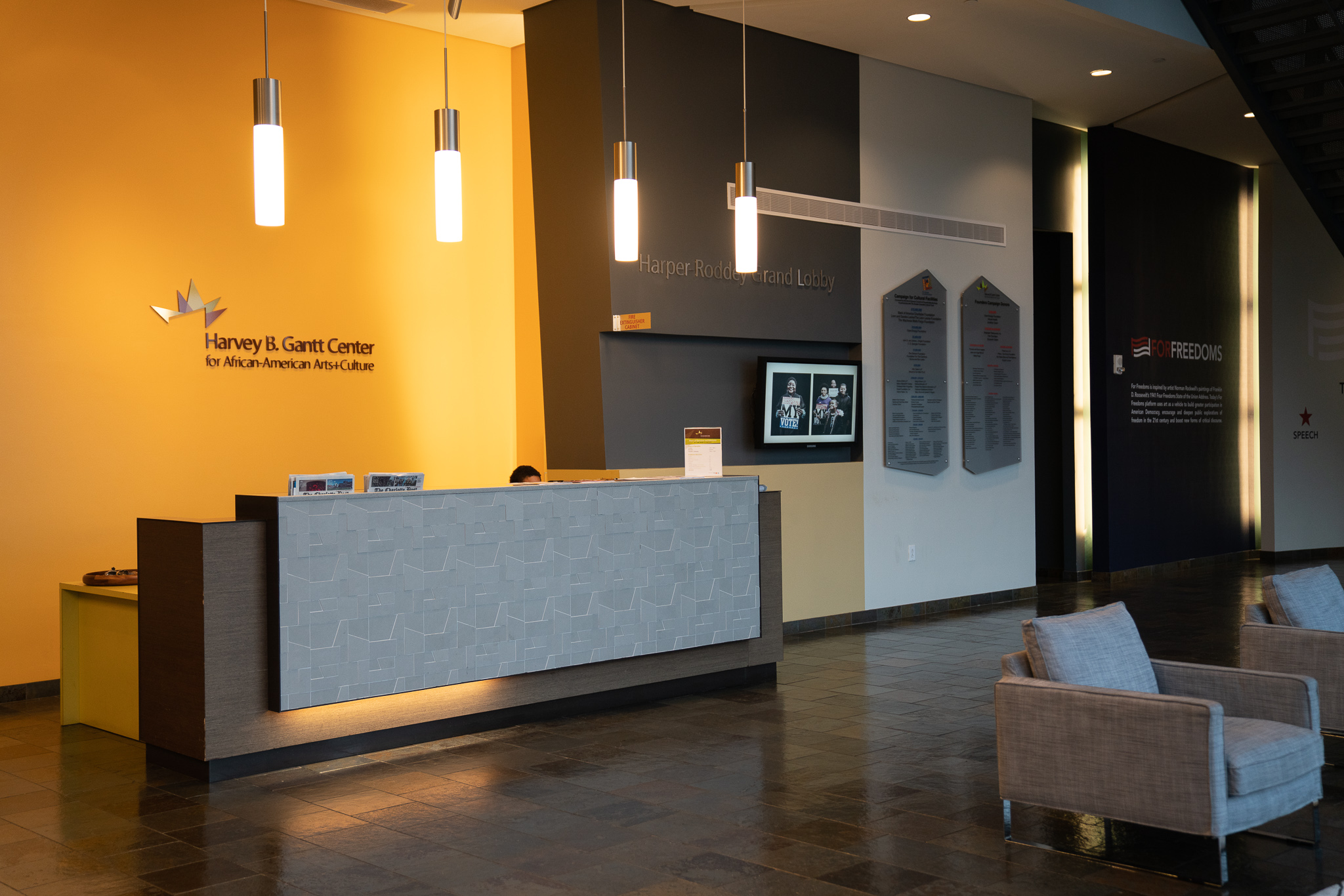 I also took the opportunity to hit up the Mint Museum Randolph, North Carolina's first art museum.  Once the location of the United States Mint, this large complex now boasts an 18,000 reference library and theater in addition to its art galleries.  The Mint Randolph's recent exhibit exalting African print fabric and fashion allowed me to get up close and personal with my forever president Barack O. (miss you in office, Dad😉)!
View this post on Instagram
Just as an aside: it made me so happy to see African-American history have such an important standing in Charlotte (especially given that over 1/3 of Charlotte's population is black). Because here's the thing: we spend so much time learning about mainstream (read: Caucasian) history and culture in schools and mass media that I've made it a priority to learn more about the trials and triumphs of Africans and African-Americans who have built this country from the ground up. I think it's only fair.
Sink your teeth into Charlotte's burgeoning food scene
Charlotte's best kept secret is its dynamic food scene… But not for long! Food and Wine declared 2018 as Charlotte's Breakout Year with regards to restaurant industry, and with good reason. With the city growing at a rapid rate and restaurants popping up all over the place to accommodating increasingly diverse tastes, the burgeoning food capital starting to holding its own amongst other Southern foodie cities like Savannah and New Orleans.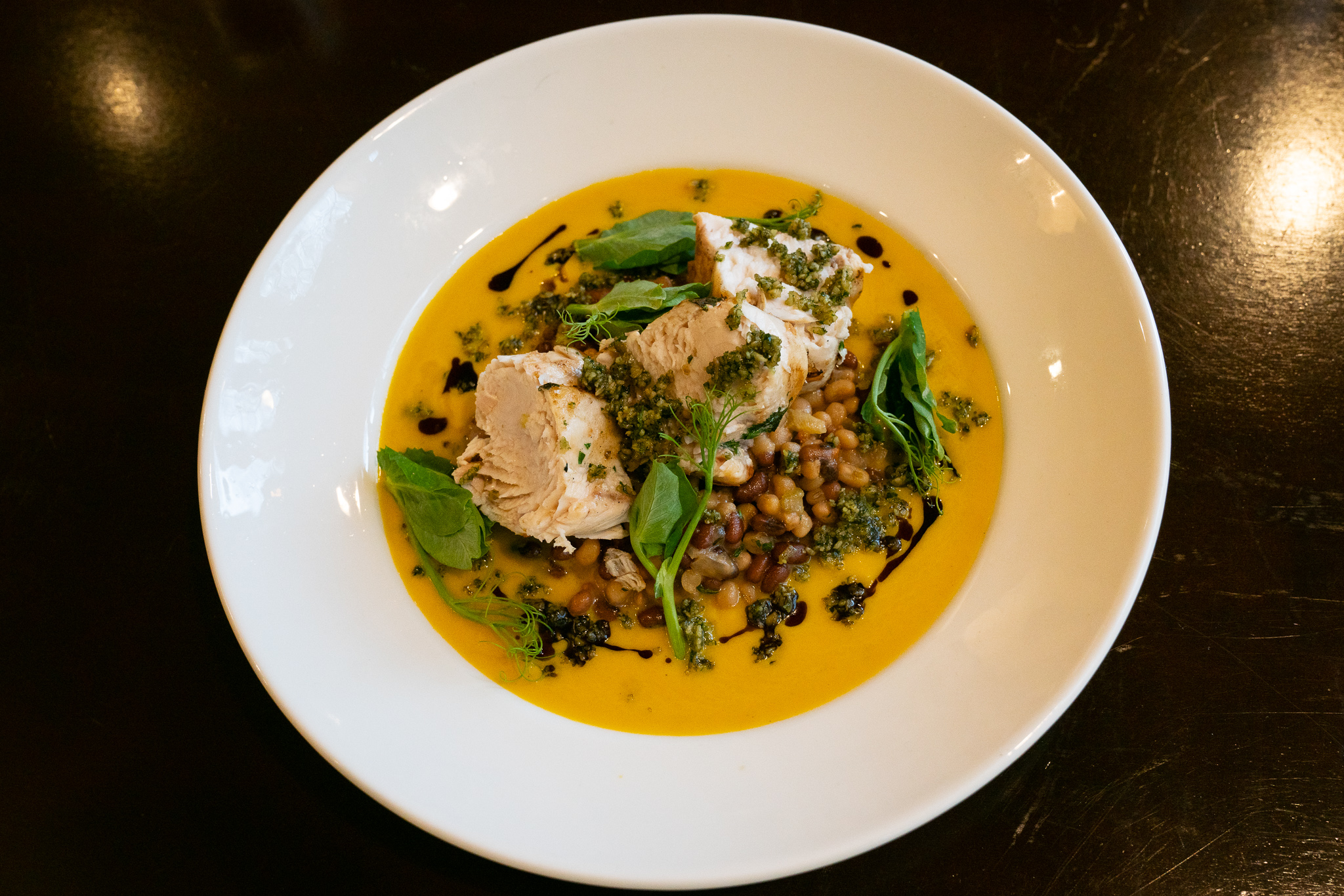 Of course, with so many new restaurants afoot, this begs the question– where to eat and drink in Charlotte with only two days to spare?  While the answer merits its own blog post, I'll highlight my two faves: The Asbury (so nice I ate there twice) and Loft and Cellar (not only is the food banging, but Chef Greg Collier, who I had the opportunity to chat with for about half an hour, is super personable and fun).  The Asbury specializes in modern Southern cuisine (basically Southern favourites with a sustainable, contemporary twist), while Loft and Cellar is an innovative soul food joint that's also an event space (the top floor of the restaurant has an elevated stage, lounge, and full service bar).
Hop on a thrill ride (or three) at Carowinds amusement park
When's the last time you went to a fair, carnival, or theme park? This big kid at heart jumps at every opportunity to go! It was thus inevitable that I'd somehow wind up at Carowinds, the 400-acre fairground located on the state lines of the Carolinas.
Despite only being a 20 minute ride from downtown Charlotte, I found myself transported back to my youth– there's something about the circus music, excessive neon, whack-a-mole game booths, and smell of funnel cakes that takes me right back those youthful, insouciant days when the only thing I had to worry about was whether or not I was tall enough (and brave enough) to ride the biggest, baddest rollercoasters.
View this post on Instagram
While Carowinds is open from Spring to the beginning of winter, going in November and December is extra special– the grounds are transformed into a winter wonderland replete with a 70-foot tree, wandering elves performing carols, and Christmas cheer galore. This is one of the most popular things to do in Charlotte at night during the holiday season and it's not hard to see why! For this reason alone it's a wonderful addition to your holiday calendar.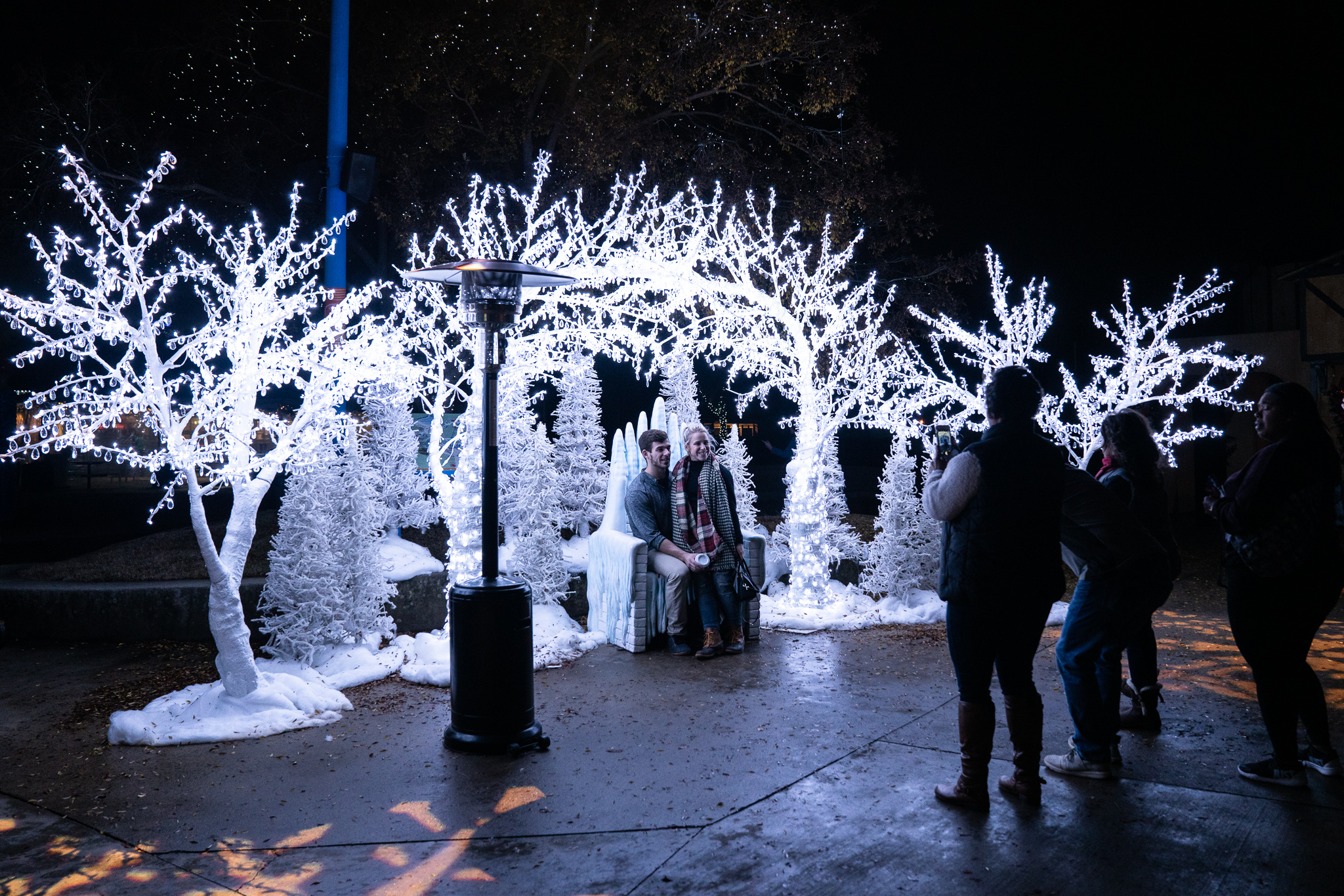 Accommodation in the Queen City: Where to stay in Charlotte
Given that there so many hotels in Charlotte where you can lay your head, choosing one can be daunting.  However, if you only have two days to spend in Charlotte, I would recommend staying somewhere in the city center like I did.  I lodged at The Dunhill Hotel, one of the city's most historic hotels.  I loved this hotel for its prime location (it's right on Tryon St.) and opulent decor.  If you're a fan of accommodations with character, I'd highly recommend it as a place to stay in Uptown Charlotte.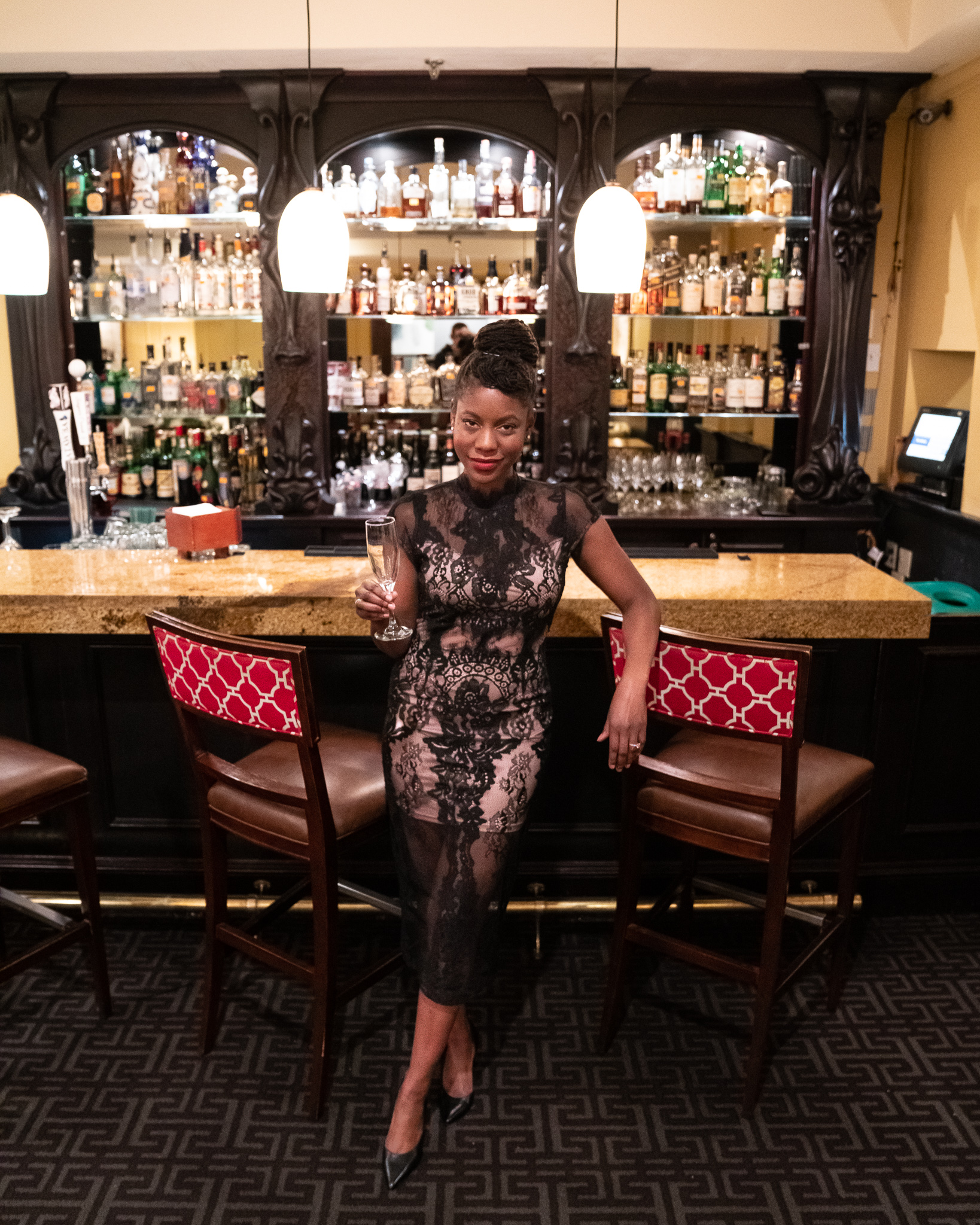 Charlotte, North Carolina is a city that's on the grow and on the move!  While two days in Charlotte just barely scratches the surface, I'm so glad I decided to venture out of the airport to experience it.  Now to plan another weekend in the Queen City sooner than later!
Pin and share on Pinterest!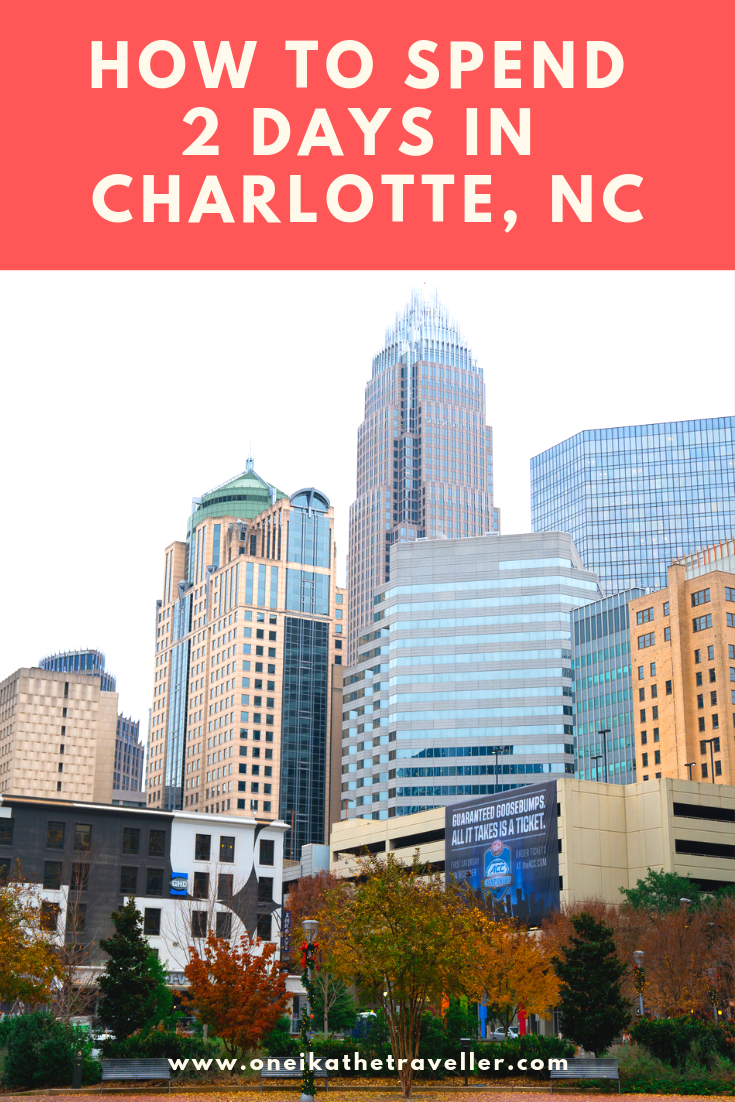 This post was written in partnership with Charlotte's Got A Lot. Thanks for hosting me in your beautiful city!