A few big announcements about all the exciting stuff on the horizon in 2017!
Where did the time go?!  It's already March (yes, MARCH) and the days and weeks seem to be galloping by so fast that I can barely keep up. Does time feel like it's flying by for you, or is it just me? I can't believe the first quarter of 2017 is nearly over!
At any rate, I'm long overdue for a personal update on here and I've got loads of announcements and other news I'd like to share. I typically do an update of sorts at the very top of the year (see my announcements for 2015 here and 2016 here), but seeing as how, nearly 75 days into 2017, I'm only just getting around to writing this, it's safe to say that I've been slacking. Oops.
Anyway, no more blathering on. Here are some of the awesome things I'm up to this year, as well as things I hope to achieve in the coming months.
Big news: I'm on TV!
This is surely old news for my community of loyal followers on Facebook and Instagram. However, for those who don't, I'm excited to announce that I've snagged my first paying recurring TV gig! I'm now the on-air travel expert on "Your Morning", CTV Canada's nationally broadcast breakfast television show.  I'll be on once a month sharing my travel tips and stories– I've been on the show three times already and my next appearance will be March 22nd.  You may recall that one of my goals last year was to do more on-camera work, so scoring this opportunity is a HUGE deal.  Blessed ain't the word, y'all– I truly feel like I've found my calling with live television. Peep my latest segment below.
Writing and Partnerships
If that news wasn't exciting enough, I've continued to make gains in other areas of the industry, establishing relationships with major brands and stretching myself creatively.  There are many partnerships in the works, but I don't want to bore you, so here are a few of the most notable:
–I started writing for the print edition of Ebony Magazine, a hallmark publication for African-Americans, and one I have read personally for years.  I can't tell you what it means to see my byline in a publication that holds so much weight in my community. All the feels.  What's more, a recent highlight was interviewing hip hop mogul Jermaine Dupri over the phone for an article! Huge thanks are due to my friend Dani (luxury travel guru over at Hotel Whisperer and also Senior Lifestyle Editor at Ebony) for giving me this amazing opportunity. I have articles appearing in the February, March, and April/May issues, so if you come across a copy, look for me in there!
–I partnered with Lonely Planet in late 2016 on a few social media projects and writing projects; I'll continue to work with them this year.  My stories from Oman and Ethiopia appeared on the LP website back in January and I have a major video project coming up with them I can't wait to share with you in the coming months! As is the case with Ebony, I have read and admired their guides for years, so it's awesome to work with them in this capacity.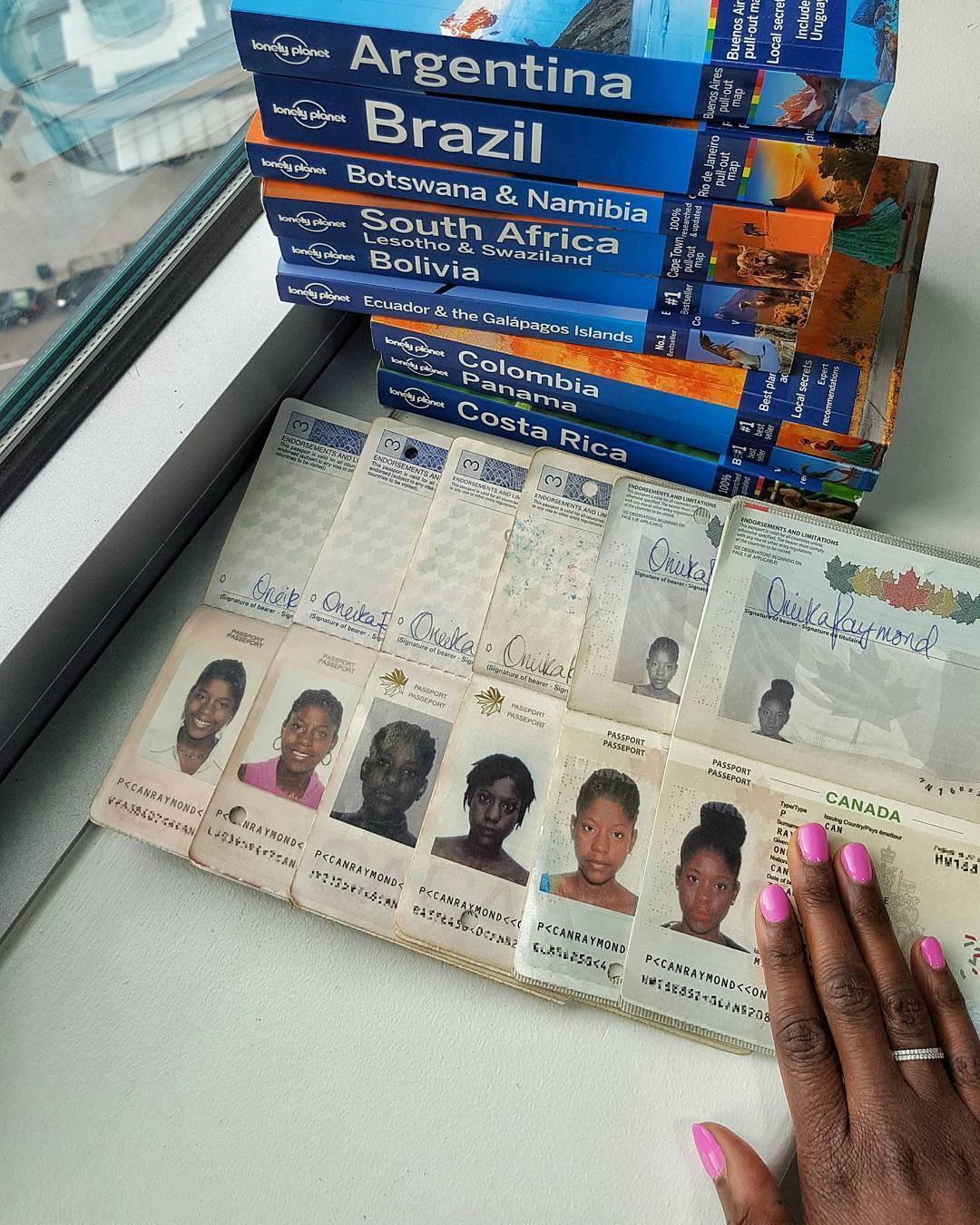 –I'm heading back to Germany this spring to produce a video series for the German National Tourism Organization! While my travels around the country have pretty much been limited to Liebling's hometown of Berlin, this project will take me to four new cities (Bremerhaven, Frankfurt, Stuttgart, and Kassel).  As this is a collaboration with the Canadian branch of the tourism office, the content I'm tasked with producing will have a particular focus on the links between Germany and Canada, my home country.  The timing really couldn't be better, however, for all this is happening just in time for Canada's 150th birthday celebrations on July 1st!
Speaking engagements and appearances
I'm totally levelling up in this area as well.  Here's some of what I've been up to:
-In January, I appeared on a panel at Happy Black Woman's Black of Women Power Summit alongside actress Kim Coles (yes, THE Kim Coles of Living Single fame)! We shared tips for  how to increase your online influence and I loved engaging with the crowd on a topic I'm so passionate about.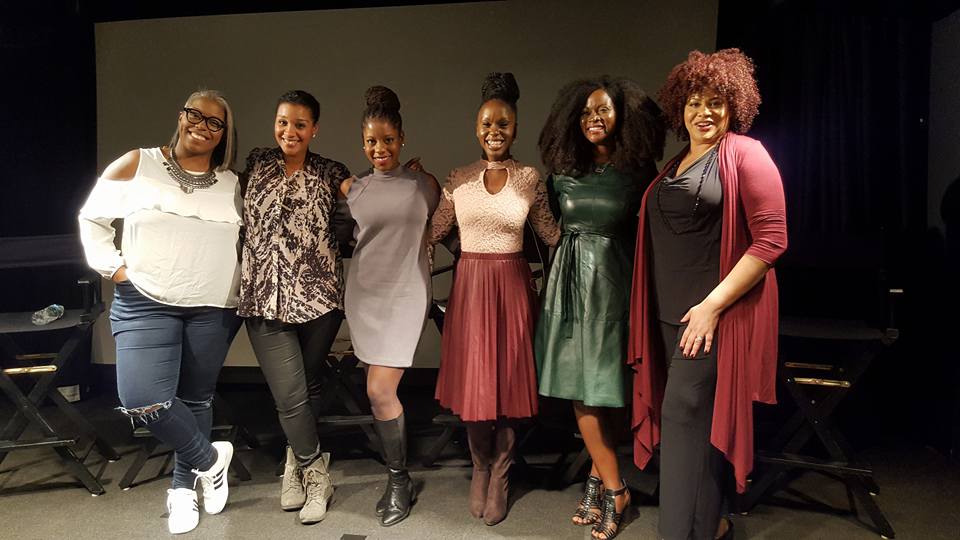 -On April 22nd, I'll give the keynote address at the Women In Travel Summit (WITS) taking place in Milwaukee, Wisconsin.  If you've followed this blog over the last couple of years, you'll notice that a lot more of my writing is geared towards female travellers (and in particular female travellers of colour), a demographic I hold dear.  For this reason, I was thrilled to be approached to keynote at this conference.  For more info and tickets click here.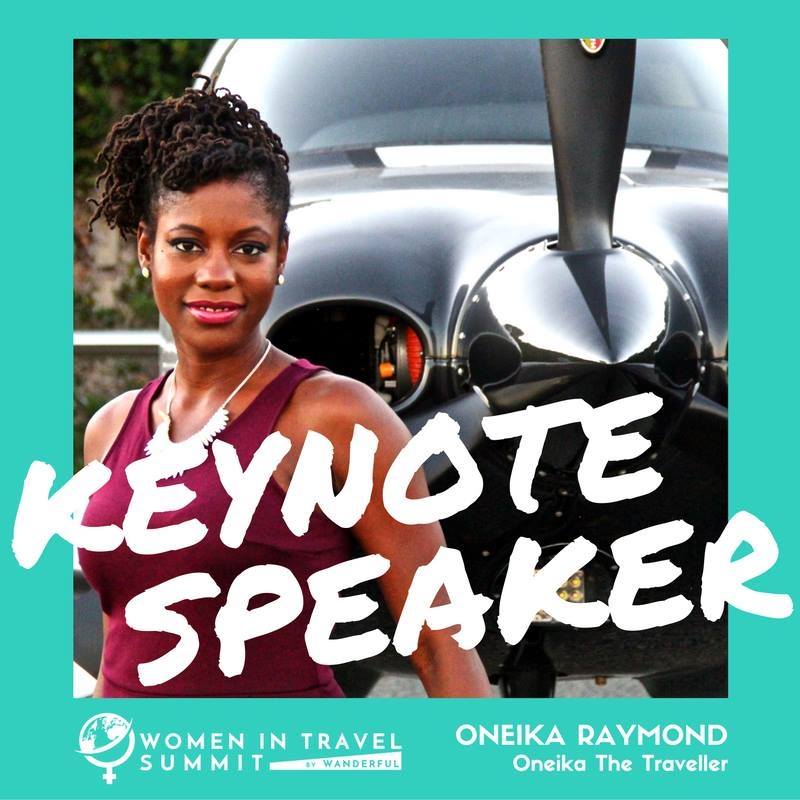 –I'll be a guest facilitator at Hey Dip Your Toes In's Creative Entrepreneur Retreat in Portugal!  You know when you just click with someone and seek out any and all opportunities to collaborate?  Such is the case with me and Eulanda, one half of HDYTI (hubby Omo makes up the other half).  We met up in London last year, completely hit it off, and have been looking for ways to work together ever since.  For this reason, I jumped at their invitation to run a workshop at their upcoming retreat, which will be taking place on the Portuguese archipelago of Madeira this May 10 through 14! For more info on the courses being offered (as well as how to join us!) click here.
–I'm presenting at BlogHer 2017!  BlogHer is one of the largest and most popular conferences for female online creators so this is a huge deal.  I was just added to a panel called "You CAN Travel the World Right Now, Regardless of Your Circumstances", and can't wait to share my tips and tricks for seeing the world with the audience. Very thankful for the opportunity. More details as I get 'em!
Other awesome news
I've been doing loads of collaborations and press features. Here are a few:
-Last December I wrote a few articles for Essence Magazine, then did a travel Q&A on their Facebook Live stream. In January I talked travel on an episode of Huffington Post's BV Breakdown, which is broadcast live from the Black Voices Facebook page.
-In January I was profiled by the Canadian Press in an article that was subsequently syndicated on news platforms across the country including The Toronto Star and The Globe and Mail.  
-In February I made a brief appearance in The Root's video series for Black History Month and was interviewed about travelling and relationships for Soul Society's podcast.
-Just yesterday I was featured in an article on AT&T's website! In it, I share my pick for where to go on Spring Break.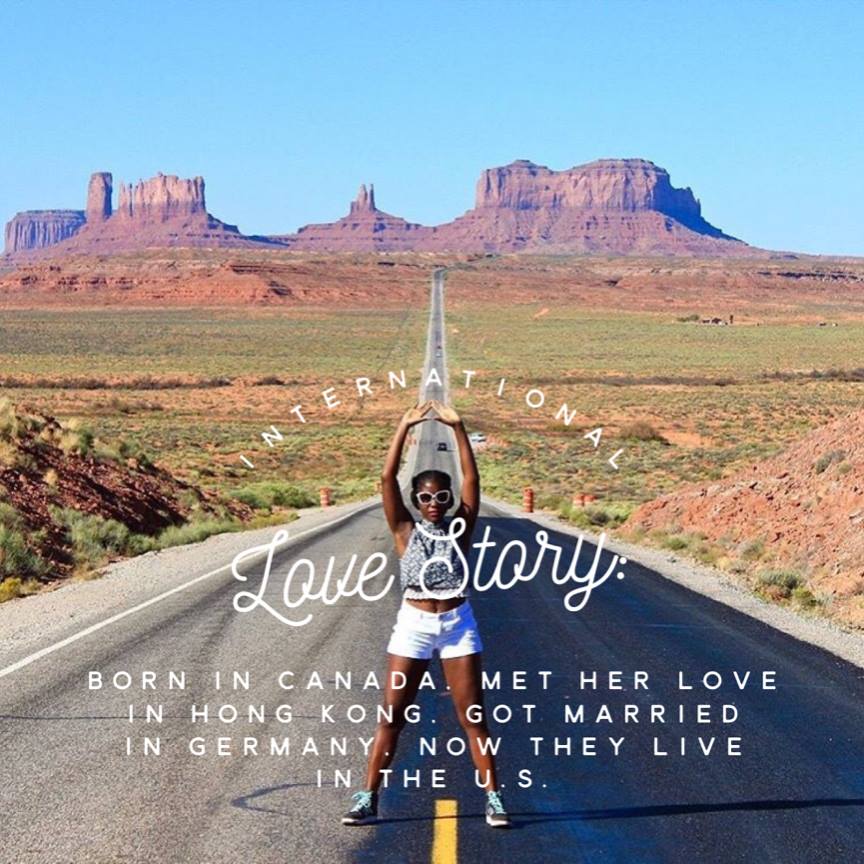 -Just last week my travel writing was not only the subject of a book chapter by historian and university professor Dr. Karen Flynn, but presented during her keynote address at the University of Illinois at Urbana-Champaign's recent Women's and Gender History Symposium. (I know, I can't believe it either. I'm blown away.)
-I'm running again.  After doing all the training for a marathon last year and having to pull out due to injury, my knee has finally healed enough again to do a few races.  I've been consistently running up to 5 miles two to three times a week and will run the Shape Half Marathon in New York City on April 30th! Hoping to run the full NYC Marathon in 2018!
-While I'm slowing down my travels to some degree (2016 was fun, but INSANE– I travelled to 27 countries and was barely ever home!) I'm in the process of lining up some pretty cool trips.  I just booked a ticket to Haiti and couldn't be more pumped about it!
2017 is going to be a great year + blog changes
If the first 2.5 months are any indication, 2017 is going to be one for the record books.  I'm feeling rejuvenated and excited for what's to come. 
With that said, I'm hoping to make some minor tweaks to the blog to better reflect where I'm at these days.  Lately, I've felt a yearning to get back to my blog roots– writing that was more frequent, more personal, and less commercial.  In short, I miss the days when my blog was more of a diary of my life overseas and not a business! 
That's not to say that sponsored content and listicles won't have a place on here (after all, a girl's gotta eat + drive traffic somehow!) but that does mean that you can expect a more frequent posting schedule that will incorporate more lifestyle content (I'm thinking of bringing back my travel fashion and style series), random musings and observations, and local NYC content.  And I'm thinking of doing a very minor blog redesign to better showcase this new direction– stay tuned for that as well!
So here's to hard work, continued success, and awesome experiences in 2017.  I really hope that you'll continue to follow me on this journey because it'll be one of the most exciting yet!
What do you have on tap for 2017?  What are some of your goals? And what type of content would you like to see (more of) on the blog?